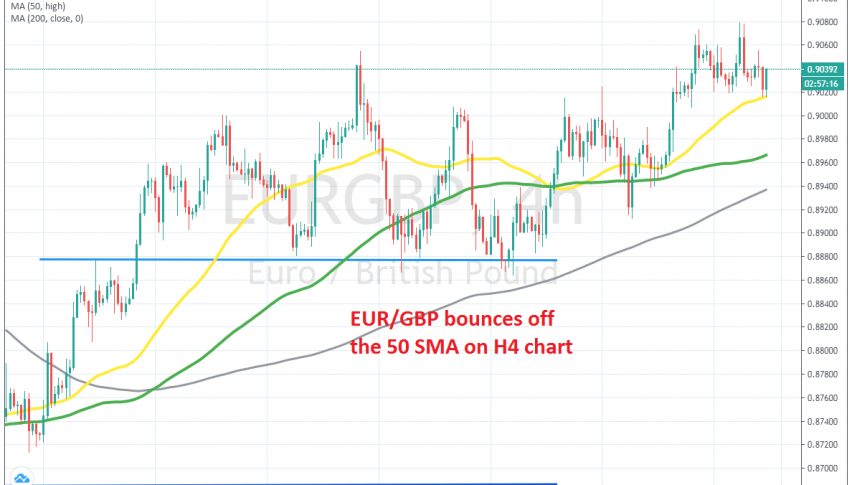 EUR/GBP Bounces Off the 50 SMA
EUR/GBP has ben bullish since the second week of May, when it broke out of the 200 pip range that this pair had been trading for more than a month. The price moved above the 50 SMA (yellow) in the daily chart and that moving average turned into support for this pair.
It formed a range again during the second half of May, which lasted until late last week, when buyers came in again and broke the top of the range, pushing the price above 0.90. Now, the area around this big round level seems to have turned into support for EUR/GBP.
Today we have seen sellers try to push below this support area, but the price has bounced off of it. Yesterday, we decided to go long on this pair, buying at the 50 SMA (yellow) on the H4 chart. The price has bounced off this moving average today, so it seems like the pullback lower is complete now. Let's hope that the bounce stretches higher and the price hits our take profit target.