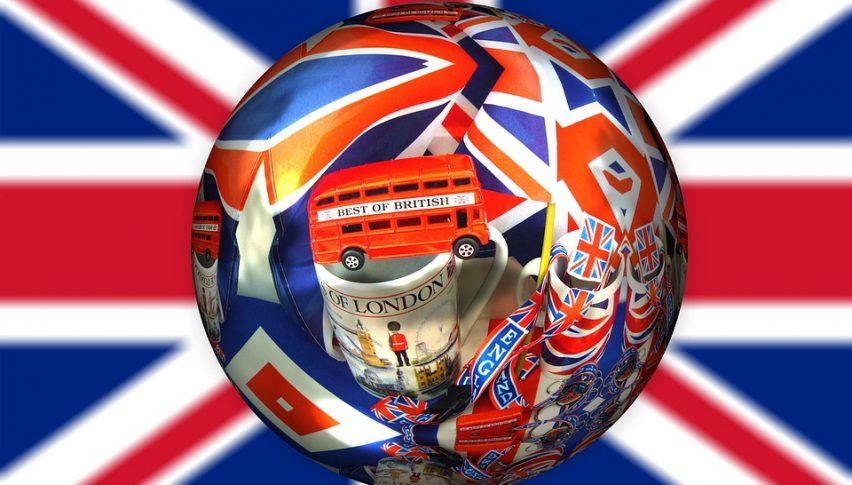 British Economy Expected to Start Growing in Next Quarter as Lockdown Eases
Posted Thursday, June 25, 2020 by
Arslan Butt
• 1 min read
A recent Reuters poll indicates that the downturn in the British economy may be bottoming out in the current quarter and getting ready to work its way back higher during the second half of the year. The coronavirus pandemic and the ensuing lockdown had driven Britain's economy to contract at the fastest pace in modern history, but things seem to be looking up as the economy begins to reopen now.
Economists expect the economy to contract by 17.3% in Q2 2020, a slightly better figure than the previously forecast 17.5% contraction for the period. With the lockdown restrictions being eased across the country, the economy can rebound and grow by 10.5% in Q3 2020.
Overall, the British economy is expected to shrink by 8.7% this year and then rebound into growth next year, with 2021 GDP forecast at +5.5%. Even though economists remain hopeful that the British economy will begin to recover starting next quarter, a return to pre-pandemic levels of growth can only be achieved by as late as 2023.
Over 75% of the economists polled highlighted the possibility of a second wave of coronavirus as the biggest risk to the economic outlook. Any resurgence in cases could potentially force the government to reimpose lockdown measures, which could hold back economic recovery and cause a deeper contraction in the economy as a result.