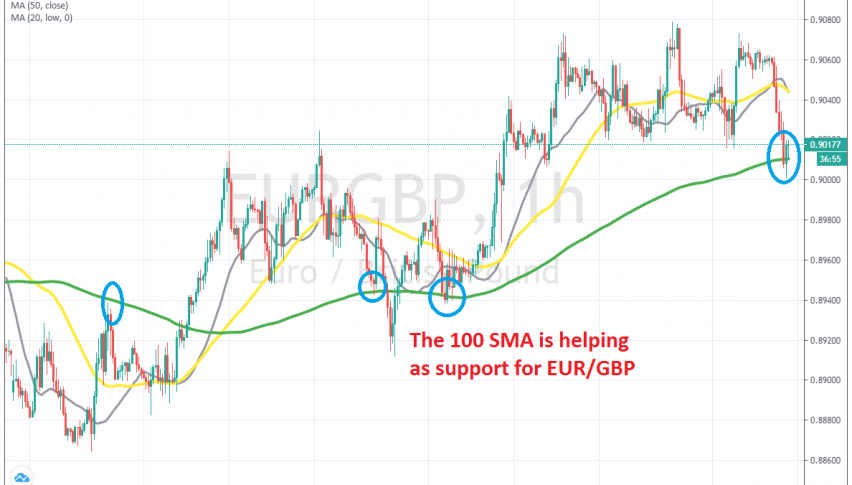 Buying the Pullback in EUR/GBP at MAs Again Today
EUR/GBP has been quite bullish since the middle of May, after the consolidation period, after the pullback from the top at 0.95 ended. The Euro has gained some momentum from the ECB stimulus recovery packages, as well as from the reopening of the European economies.
As a result, EUR/GBP has been climbing higher since then and it has provided us with some nice buying opportunities during pullbacks. Only yesterday we closed another buy forex signal in EUR/GBP, which we bought at 0.9020, where this pair formed some sort of support in the last two weeks.
In the afternoon, the price bounced higher yesterday and we booked profit on that trade, but today EUR/GBP has returned lower and has reached the big round level at 0.90. That support level held well and the 200 SMA (green) is also helping as support. The pullback looks complete already, so we decided to open another buy forex signal here, and are now waiting for the bounce to come.