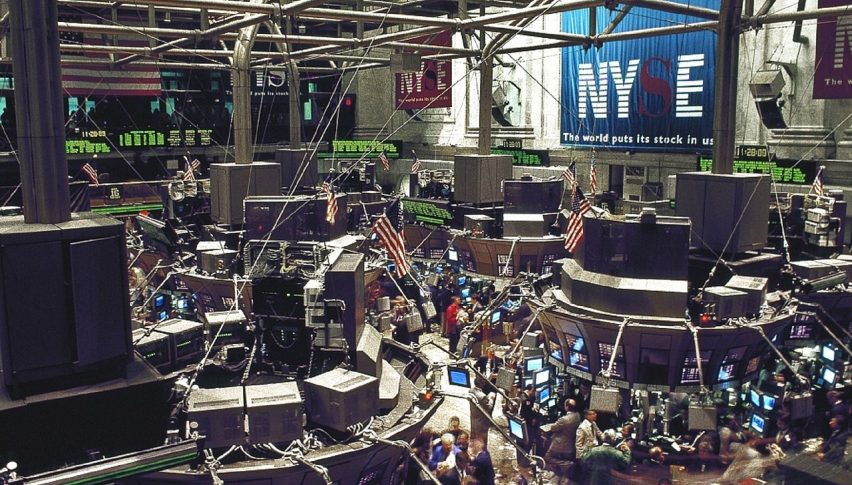 Forex Signals Brief for Jun 25: Risk-Off Returns as COVID Fears Return
US Market Wrap
Markets retreated yesterday as once again fears of a second wave of COVID-19 weighed on investor sentiment.
The US is becoming a hotspot for the second time as many states are seeing record numbers of new cases with some hospitals being stretch to their limits. As a result, the buying in the USD gained steam, putting the majors under pressure across the board.
At the same time, economic data continues to really improve, to the point that many economists are being questioned as to how their predictions have been so off the mark. However, there is a belief that the good news is priced in for the time being so we will need to be cautious in the days and weeks ahead.
The Data Agenda
Most of the attention today will be back on the US not just because of the COVID crisis, but because there are a number of key data points worth watching out for.
The big ones today will start with Core Durable Orders, which is on the improve and analysts believe we will see a 2.5% reading for May. Then it's over to jobless claims data which is steadily dropping, however, 1.3 million new claims are expected here. The news that Trump is looking to suspend temporary employment Visas, could change the outlook here too.
GDP is also out and that number would not want to be any lower than the current -5.0%. The IMF was out yesterday suggesting there will be a number of countries headed into recession, with the US at the top of the list.
Just to add to the mix, there are also a number of FOMC speakers, that will keep the focus on the USD all day long.
Forex Signal Update
The FX Leaders Team hit 3 winners from 6 trades yesterday, for a 50% strike rate as the risk-off trade took over.
Gold – Pending Signal
GOLD his actually now back off its highs and still above $1750. This is still a trade that we are looking to the long side with and we could see a bounce off key support.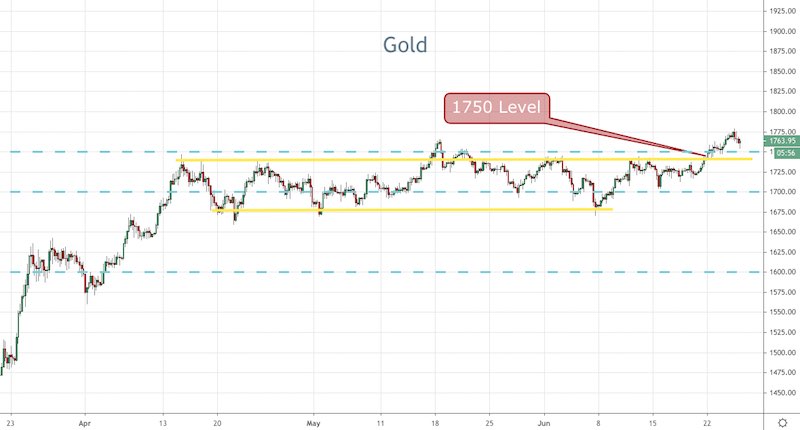 USD – Watching
The USD has been a talking point lately, as it ebbs and flows on the latest headlines. In reality, it is rotating around 97.000 on the US Dollar Index, but it does look like it is forming a base here.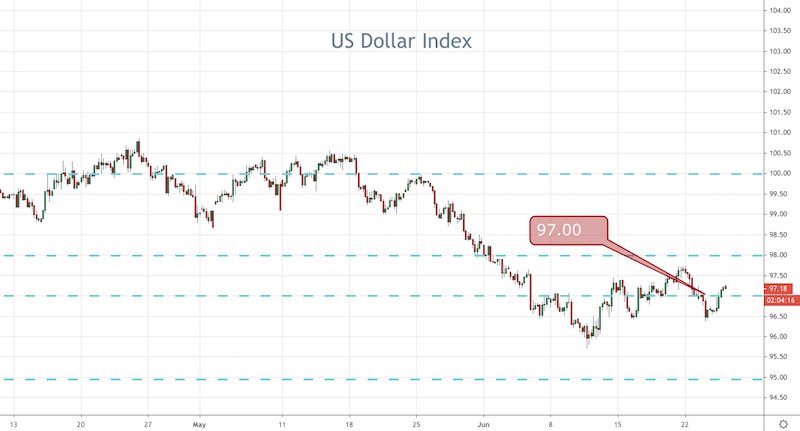 Cryptocurrency Update
BTC has fallen back to the $9,250 level, which has been a bit of a magnet of recent times as we can see on the chart.
The risk-off trade yesterday, weighed on price and that is what we've been seeing lately. There is still a fair bit of support below, so I am not bearish just yet and we continue to sit and wait for the breakout to come.