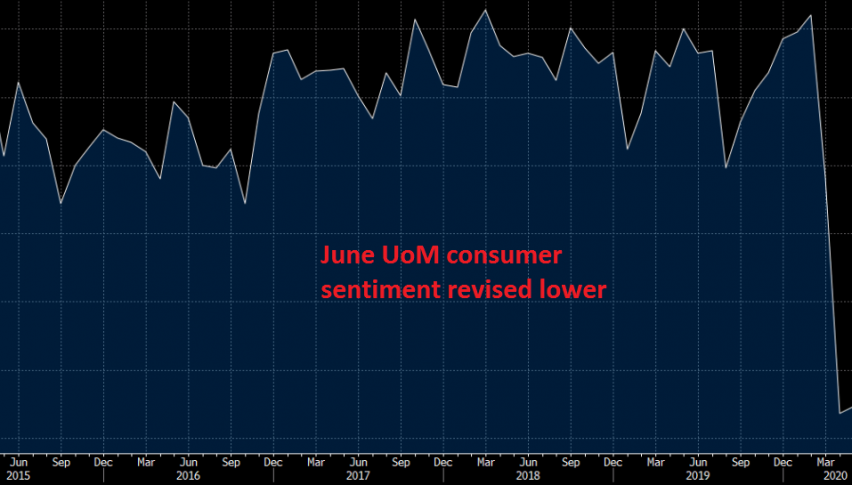 Consumer Sentiment Not Following Through With the Reopening in the US
The consumer sentiment deteriorated considerably in March and April, as the lock-downs began. Consumer spending declined by more than 20% combined during those two horrible month, when life stopped. We saw a slight improvement in May and further improvement this month, but the v-shape recovery many were hoping for looks pretty far to the pre-covid levels.
Consumer Sentiment From the University of Michigan
U Mich June consumer sentiment 78.1 vs 79.2 expected
Prelim reading was 78.9
May consumer sentiment was 72.3
Expectations 72.3 vs 73.1 prelim
Current conditions 87.1 vs 87.8 prelim
Economists were expecting an uptick from the preliminary data. But, the revisions took us even lower for all the components, as well as the headline. Perhaps July will be better, but the situation with protests and threats of re-closing in some states such as Texas will dampen the sentiment again.