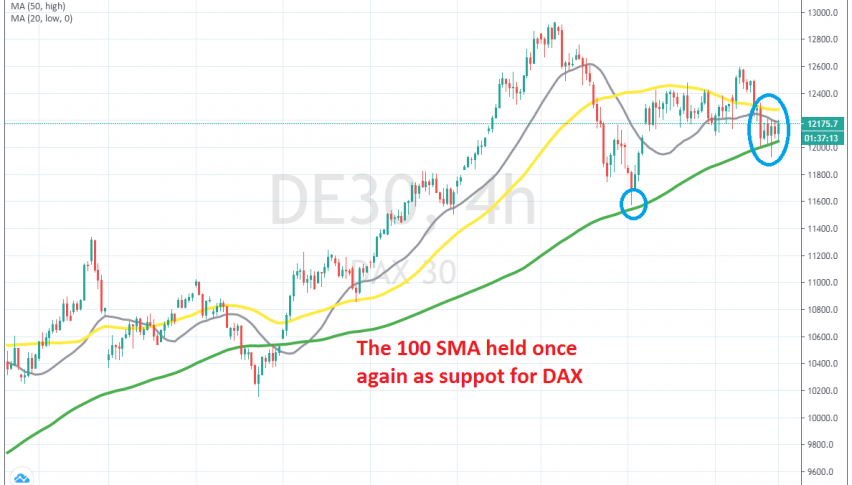 The 100 SMA Keeps Holding German Index DAX30 Supported
Stock markets crashed lower from the middle of February until the middle of March, when the coronavirus spread in the West and turned into a pandemic. But, as governments and central banks stepped in, throwing all they had, as well as all they could borrow and the sentiment reversed.
Stock markets reversed as well and they have ben bullish ever since. We have seen some decent pullbacks, but they have eventually ended and the bullish trend has continued for indices, such as the German DAX 30. Moving averages have been doing a good job in providing this index supported, as shown from the H4 chart above.
Earlier this month we saw a decent pullback, while yesterday we witnessed another one, but smaller in size. Both times,the 100 SMA has held steady and the price has bounced back up. Although, the 20 SMA (grey) is acting as resistance now and is making things harder.
The pullback seems complete on this time-frame, so I think that this is a good opportunity to buy Dax here. Although I would have liked to have bought lower at the 100 SMA, which is standing around 170 pips below. If we see another pullback down there and it holds again, then I might buy Dax at the 100 SMA.