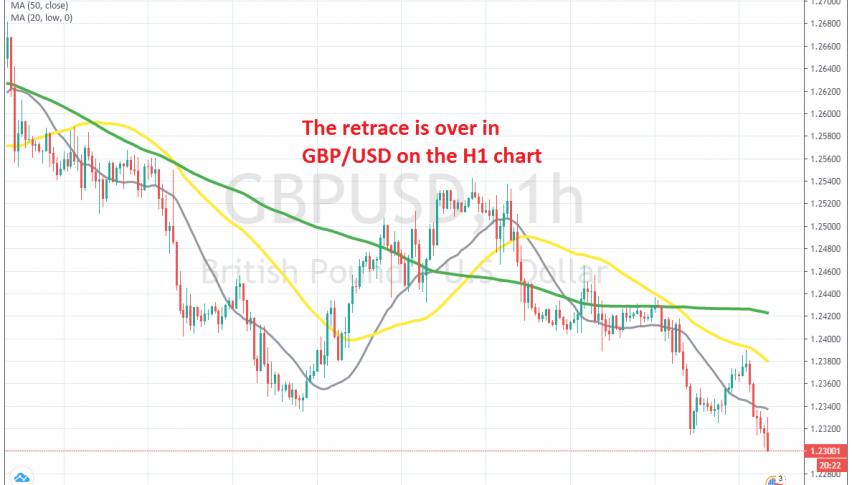 Booking Profit on Our Sell Position in GBP/USD
Earlier this morning I was looking at GBP/USD as it was retracing higher on the H1 chart and decided to open a sell position. This pair fell to 1.215 at the end of last week, as markets turned bearish on the GBP ahead of the weekend, breaking below this month's lows.
So, the pressure was on the downside last week and the lows had been broken, which was another sign that sellers were in control. Although, this morning we were witnessing a pullback on the H1 chart and GBP/USD got pretty close to the 50 SMA (yellow).
The price formed an upside-down hammer below that moving average, which was a bearish reversing signal after the retrace. The pullback was also complete on this time-frame chart, so we decided to open a sell position in this pair. The climb ended and the price reversed, so we booked profit on that signal as GBP/USD declined, which is now 100 pips lower. The trend has turned bearish now, so we will try to pick other retraces higher and sell them.
The US consumer is softening as intertest rates go up, which is a factor for the USD retreat and for the FED to stop hikes
22 hours ago