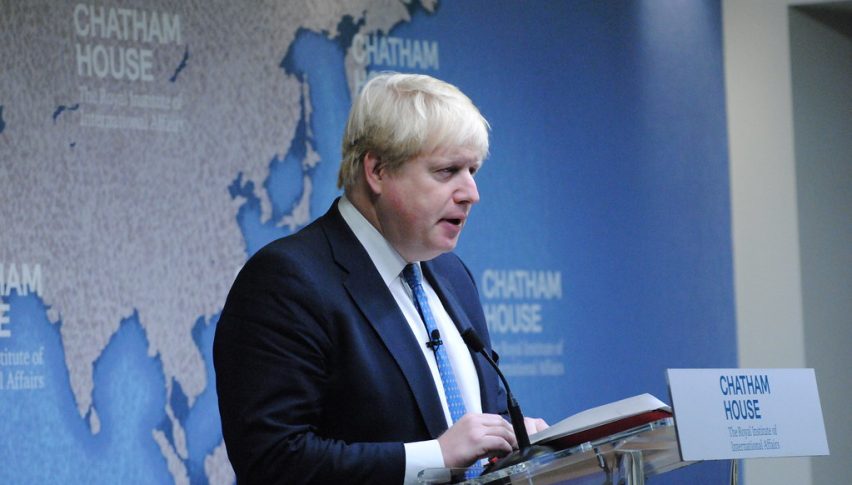 Boris Johnson Is Tired of Coronavirus Already
The UK Prime Minister Boris Johnson was rejecting the idea of lock-downs for coronavirus back in February/March this year. But, he also fell ill to the virus. The UK closed everything off, apart from international travel, which seemed strange since people couldn't move within the country or even work, while they could come form abroad.
The UK is the last to reopen the economy now, but BoJo seems determined not to continue with the distancing rules forever. I suppose that's what he means, since that's what is hurting the economy most, the distancing.
Comments by UK prime minister, Boris Johnson
We cannot be prisoners of the coronavirus crisis
We must set out the way ahead
We were able to avert a far worse disaster
Still awaiting for the full economic reverberations to appear
Government is committed to 'unite' and 'level up' the UK
Will not use austerity to respond to the crisis
A couple of token remarks by Johnson but the speech set out here is more symbolic if anything else. It just reaffirms that he has no plans to go back into lock-down and they will be dealing with any future outbreaks in a more localized manner. Johnson also adds that finance minister Sunak will set out plans for "Phase One" of the economy next week and that this is a chance to be "radical and bold".
Honestly, I still reserve my doubts over the UK in all of this. They are on a fast track to try and 'get over' the coronavirus crisis but so far there doesn't seem to be convincing evidence that officials are handling the health crisis in an excellent and stellar manner.
The minute we start to see more isolated outbreaks occur, I can't imagine the amount of backlash and scrutiny that Johnson and the government will suffer. Sure, they can play it down like the way Trump has in the US but I can't see UK assets – including the pound – being as resilient under similar circumstances.
Comments by BOE Chief Economist, Andy Haldane
Risks to the economy remain considerable, two-sided
In my view, risks are slightly more evenly balanced than in Ma
But they remain skewed to the downside
Stands ready to adjust monetary policy, at speed, if needed
In my view, positive news on demand has more than counterbalanced the rise in downside risks to employment
He is sort of justifying his dissent at the latest BOE policy meeting two weeks ago with the remarks above. So, while they seem a tad more upbeat, just be mindful that it was a 8-1 decision at the time. GBP/USD is still keeping weaker at 1.2280, just off earlier lows at 1.2258 as the dollar continues to keep firmer on the session ahead of North American trading later.
The US consumer is softening as intertest rates go up, which is a factor for the USD retreat and for the FED to stop hikes
22 hours ago