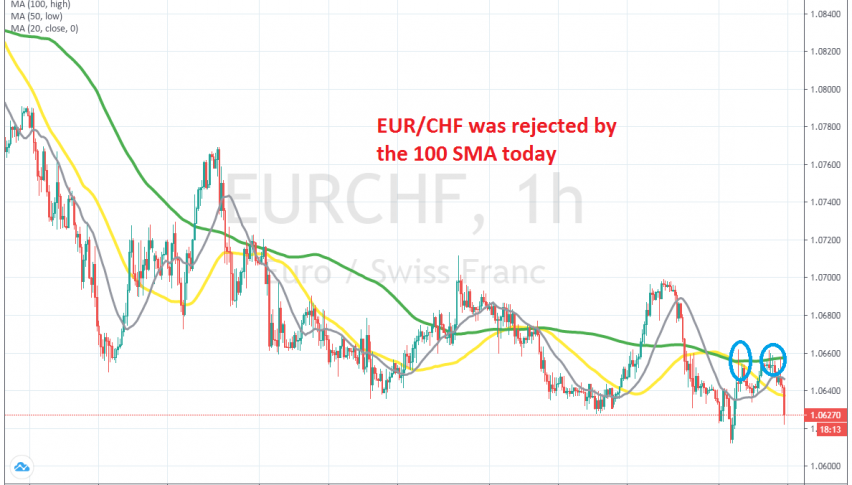 EUR/CHF Resumes the Downtrend, After Failing at the 100 SMA
EUR/CHF has been bearish for a long time, since the trade war between US and China started. At some point this pair fell to 1.05, but the Swiss National Bank (SNB) intervened in the markets, buying this pair which turned EUR/CHF bullish for some time.
The price climbed above 1.09, but then reversed back down and it has been bearish since then. Moving averages have provided resistance a few times, especially when the trend has piked up pace. The sentiment has been negative, keeping safe havens in demand, which has been the reason for the bearish trend in this pair.
The highs have been getting lower and so have the lows. Yesterday we saw a pullback higher though and EUR/CHF climbed around 50 pips higher. But the 100 SMA (green) provided resistance on the H1 chart and after another attempt this morning, buyers gave up and the bearish trend resumed again. We remain bearish again in this pair, although we missed the chance to sell earlier on at the 100 SMA.
Today the situation has reversed completely as Credit Suisse is showing difficulties, which has hurt risk sentiment
1 week ago