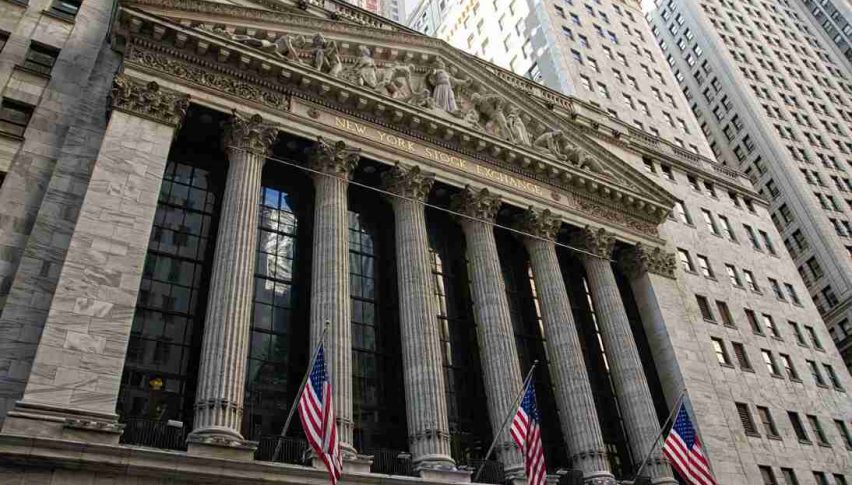 Positive Data Fuels Pre-Holiday Market Rally
Tomorrow, 3 July 2020 will be a quiet day on Wall Street as U.S. stock markets are closed in observance of Independence Day. However, today is anything but quiet as a plethora of economic data has grabbed headlines. American equities are responding positively, with the DJIA DOW (+245), S&P 500 SPX (+30), and NASDAQ (+108) all posting nice gains.
During the pre-market hours, several jobs reports were released to the public. Here are the highlights:
Event                                                              Actual               Projected         Previous
Continuing Jobless Claims (June 19)         19.290M             19.000M             19.231M
Initial Jobless Claims (June 26)                   1.427M                1.355M                1.482M
Nonfarm Payrolls (June)                               4.8M                     3.0M                   2.699M
The key observation from this data set is the massive gain in Nonfarm Payrolls for June, contrary to the rise in Continuing and Existing Jobless Claims. At this point, it's undeniable that the enhanced COVID-19 unemployment benefits are artificially boosting jobless claims. Should these programs expire per the 31 July deadline, unemployment roles will drop dramatically in the coming months. 
Data Drives Stocks Up, Doesn't Do Much For The EUR/USD
Pretty much all week long, the EUR/USD has traded sideways as we enter the "doldrums of summer." This isn't much of a surprise as many liquidity providers are already off on vacation.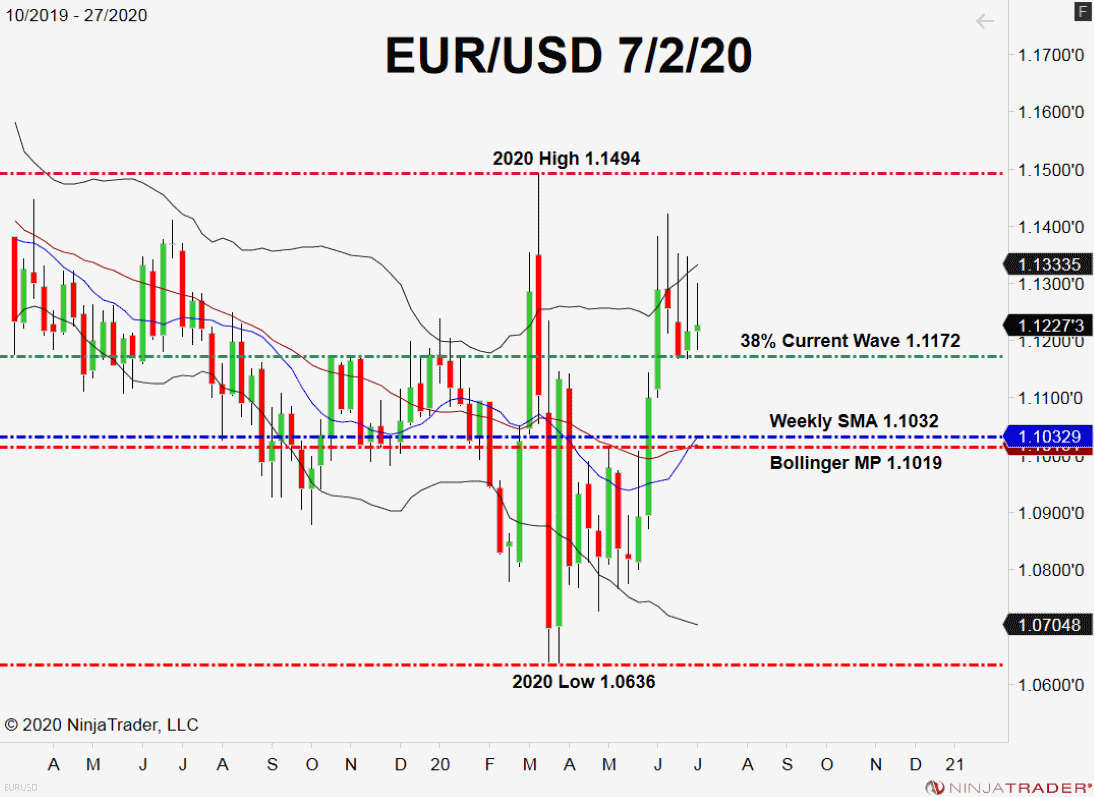 Overview: The key level to watch in the EUR/USD is the 38% Current Wave Retracement at 1.1172. As long as rates are firm above this area, an intermediate-term bullish bias is warranted.
To revisit this morning's labor market data, it's important to note the rapidly dropping Unemployment Rate (June). June's figure came in at 11.1%, well beneath expectations (12.3%) and the previous release (13.3%). Remember, U.S. Unemployment stood beneath 4% going into the COVID-19 crisis. Barring another economic lockdown, the official Unemployment Rate is very likely to move toward this figure as the year wears on.