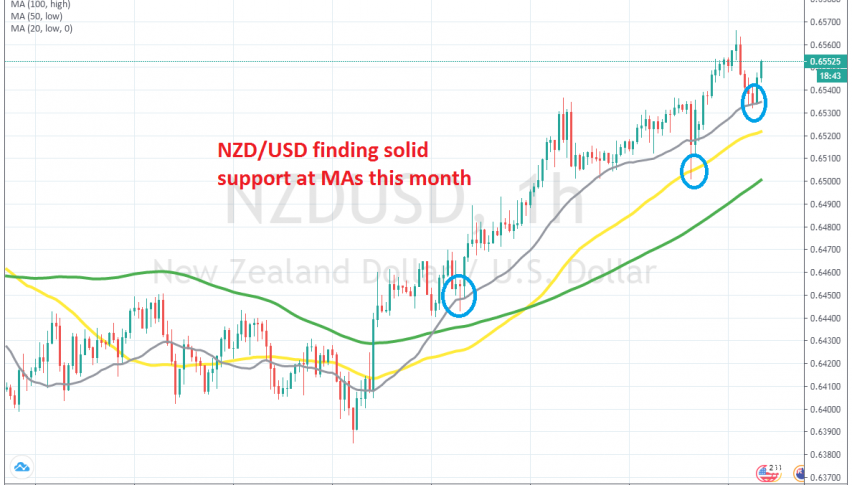 MAs Keeping NZD/USD Bullish Again This Week
NZD/USD has been trading on a bullish trend since the middle of March,when this pair came back from the dead, following the big crash from the coronavirus outbreak. This forex pair made a strong reversal during the second half of that month and after some slight upward momentum during April and May, the momentum picked up pace in June.
NZD/USD climbed for around 400 during the first half of last month, but si then we have seen a consolidation take place in this pair. Although, the 20 daily SMA (grey) has been providing support for this pair and gave NZD/USD another push higher last week.
On the H1 chart, moving averages are also doing a good job in providing support during pullbacks, pushing the price higher. The 20 SMA and the 50 SMA (yellow) did that last week, while today it is the 20 SMA again which has stopped the pullback lower and has reversed NZD/USD back up. I missed the chance to go long at the 20 SMA earlier before the bounce, so will wait for another pullback lower on the H1 chart so I can go long at one of these MAs.