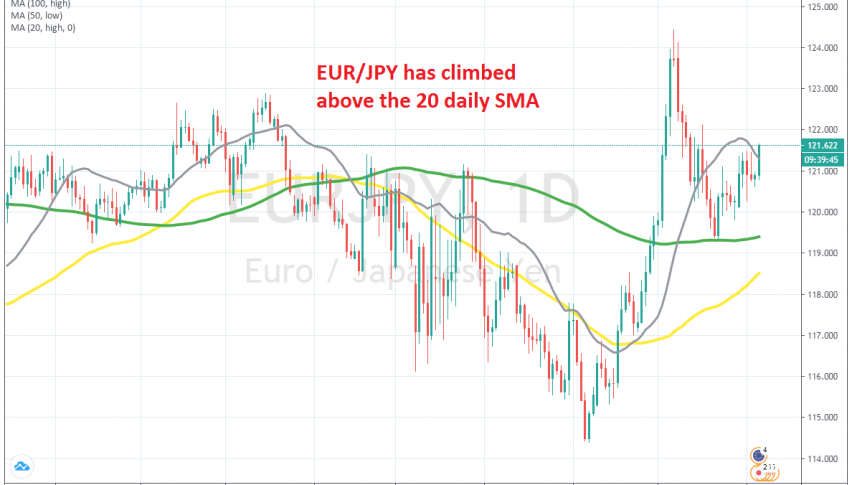 The 20 SMA Will Decide the Direction for EUR/JPY
EUR/JPY was trading on a bearish trend during the first four months, as the sentiment remained negative due to coronavirus and safe havens remained in demand.  During that time this pair lost around 8 cents, but the decline ended as the sentiment started to improve with the global reopening.
The Euro turned quite bullish during May, while the JPY turned bearish as market turned away from this particular safe haven. As a result, EUR/JPY surged 10 cents higher for about a month, until the beginning of June. The recovery in the business and consumer sentiment started slow in June, so the JPY attracted some decent bids again, turning this pair bearish for a couple of weeks.
EUR/JPY retreated around 500 pips lower, which is the 50% of May's bullish move, meaning the 50% Fibonacci level. The 100 SMA (green) also helped provide support and EUR/JPY jumped around 200 pips higher. But it failed to take out the 20 SMA (grey) on the daily chart and in the last several days, it has been trying to decide which way to go. I think that if the price remains below the 20 SMA for a bit longer, then the downside is more probable, if it moves above, then watch out for the previous highs.