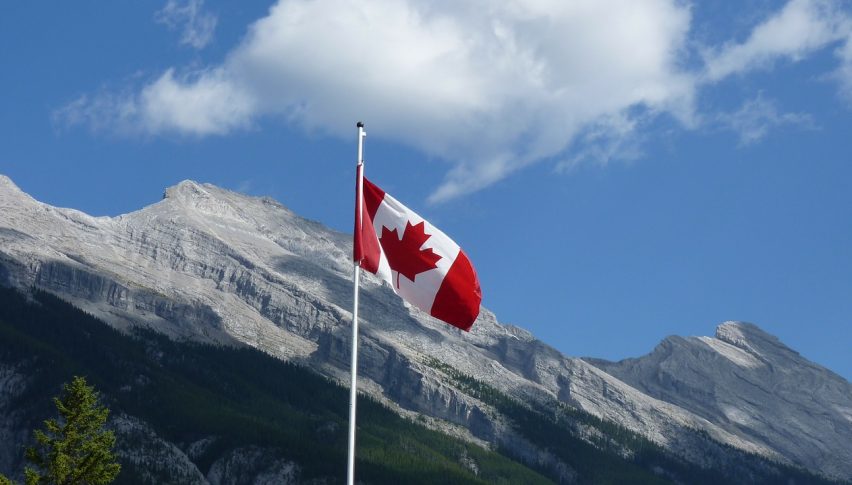 EIA Reports A Surprise Build In Oil Supplies
Thus far, the summer of 2020 has been a solid period for WTI crude oil. Prices are holding firm above $40.00, a far cry from the sub-zero valuations of last April. For the time being, it appears that the global oil complex is stabilizing. 
For today's session, August WTI crude futures are within a few ticks of $41.00. Given summer seasonality, it looks like energy bulls are in good shape going into mid-July.
EIA Reports Surprise Build In Oil Supply
Earlier today, the EIA issued its stocks report, wrapping up the weekly crude oil inventory cycle. Here's a quick look at the data:
Event                                                              Actual           Projected          Previous
API Crude Oil Stocks                                     2.000M             NA                   -8.156M
EIA Crude Oil Stocks                                     5.654M          -3.114M             -7.195M
As has been the theme all year long, supplies of crude are on the uptick. However, this week's API and EIA numbers come as major surprises amid peak seasonal demand. Although WTI prices are holding firm, this will be a situation to watch as we move deeper into the summer months.
USD/CAD Falling Toward 1.3500
Typically, rising supplies are bad for crude oil prices. This hasn't been the case today and the Loonie reflects this fact. Rates have fallen beneath last week's low and are driving toward 1.3500.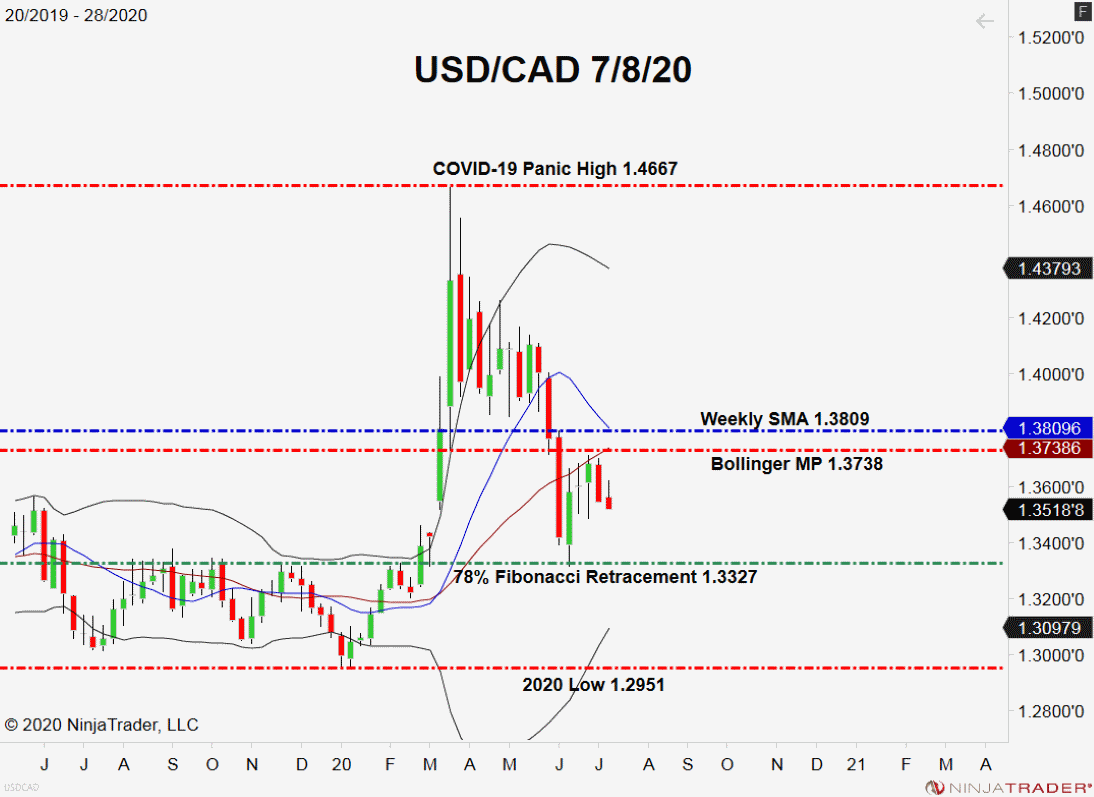 As we roll into the late-week, here are two levels worth watching in the Loonie:
Resistance(1): Bollinger MP, 1.3738

Support(1): 78% Fibonacci Retracement, 1.3327
Overview: Right now, it's long-or-nothing for WTI crude oil. Subsequently, this means that a short-side bias is appropriate toward the USD/CAD. However, growing supplies and another COVID-19 shutdown will put a cap on WTI gains. If these scenarios come to pass in the next month, then all bets are off for WTI crude and the Loonie.