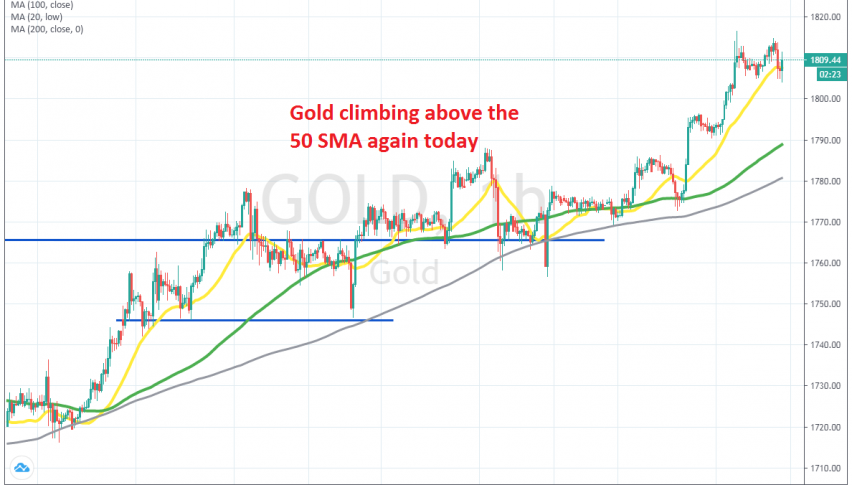 Gold Pullbacks on the H1 Chart Have Been Great Opportunities to Buy, As markets Remain Uncertain
GOLD has been quite bullish this year. Last year Gold was bullish as well, attracting bids as a safe haven, with the US-China trade war going on. It consolidated during the Q4 of last year, as China and the US were heading towards a trade deal, but resumed the bullish trend as soon as 2020 started.
In early March, we saw a strong pullback lower, as markets turned into the USD as a global reserve currency. But, the pullback ended by the middle of that month and since then buyers have been in total control in Gold, with the uncertainty regarding coronavirus and the economic future remaining pretty high.
This month Gold has been pretty bullish as well, as shown from the H1 chart above. We have seen pullbacks lower from time to time, but they have all ended at moving averages on this time-frame chart. The 200 SMA (grey) has ben doing a good job, aided by the 100 SMA (green) and the 20 SMA (yellow).
So, Gold remains bullish and will do so as long as uncertainty remains elevated, which will continue for a long time. So, pullbacks lower are great opportunities to buy Gold. We missed the chance earlier today, but will follow the price action for another long entry point.