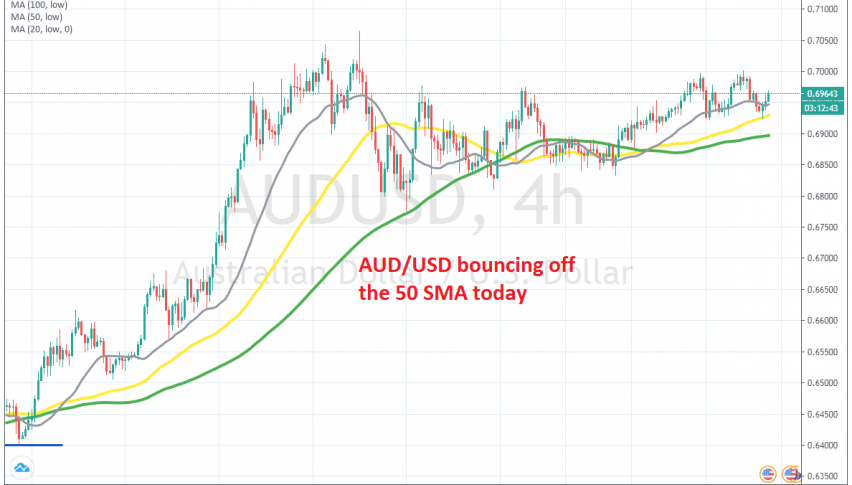 MAs Still Keeping Commodity Dollars Up
Commodity dollars have been enjoying some nice times in recent months, as the world reopens from the coronavirus lock-downs and the sentiment improves. Commodity dollars are risk assets, climbing higher when the sentiment is positive in financial markets, so they have been bullish since the middle of March.
The second half of March was quite bullish for commodity dollars and AUD/USD as well, while May was also bullish, due to the reopening after more than two months of quarantining. Economic data shows that the global economy is rebounding, although not as strongly as expected, but it is a positive thing nonetheless for risk.
During this time, moving averages have worked as support for AUD/USD and NZD/USD as well on the H4 chart, as seen above. Yesterday we saw a pullback lower, as the USD was gaining some momentum, but the pullback ended right at the 50 SMA (yellow) on this time-frame and this pair has bounced 50 pips higher now. So, buyers remain in charge still and pullbacks lower to the 50 or 100 SMAs should be seen as opportunities to buy AUD/USD.
The US consumer is softening as intertest rates go up, which is a factor for the USD retreat and for the FED to stop hikes
16 hours ago