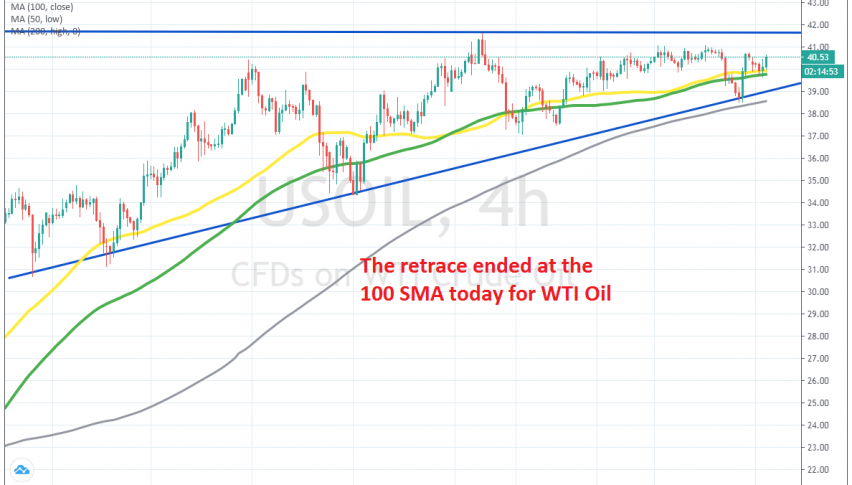 Oil Returns Above MAs and the $40 Level
Crude Oil has ben bullish since the middle of April, when it fell to -$37 as Saudis flooded markets with cheap Oil. The world didn;t end though and the US Oil industry didn't collapse. So, a swift reversal took place in the second half of March and since then the pressure has been to the upside.
During this time, moving averages have helped keep the pressure to the upside, providing support during pullbacks. Last Thursday, we saw a decent retrace lower during the Asian and the European sessions, but the decline stopped above the 200 MA (grey) on the H4 chart.
On Friday, buyers returned again, sending US WTI crude Oil more than $2 higher and above $40 again. That confirmed that buyers are still in control in crude Oil. Earlier today we saw another pullback lower, but it ended right at the 100 SMA (green) on the same chart and now the price is bouncing higher. This again confirms the bullish bias, so we will try to buy during another retrace lower, until the larger bullish trend ends.