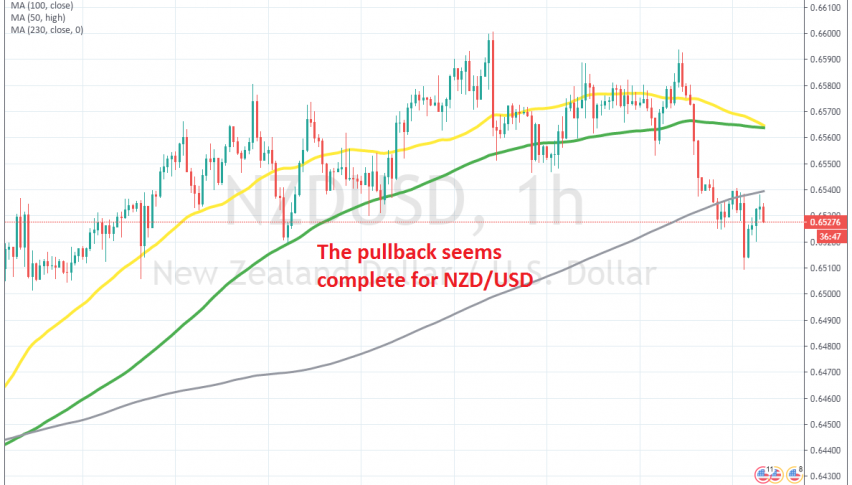 Selling NZD/USD, Since It Has Been the Weakest Link Recently
While some risk currencies have been bullish in recent months as the sentiment in financial markets improves, others have been lagging somewhat. NZD/USD has been quite bullish during the last few months, as the risk assets have been recovering.
The NZD used to be one of the leading risk assets to make a comeback, but that lasted until earlier this month. Since then, the NZD has been lagging other commodity dollars and NZD/USD has been able to make new highs since June, which is more than a month ago.
Yesterday we saw a bearish reversal and this pair lost around 100 pips from top to bottom. This was a strong bearish signal and today we decided to open a sell forex signal. We waited for a pullback higher on the H4 chart. The pullback is complete now after the price was rejected by the 100 SMA (grey) and the previous candlestick closed as a doji, which is a bearish reversing signal after the retrace higher. Now let's wait for the bearish move to resume again.