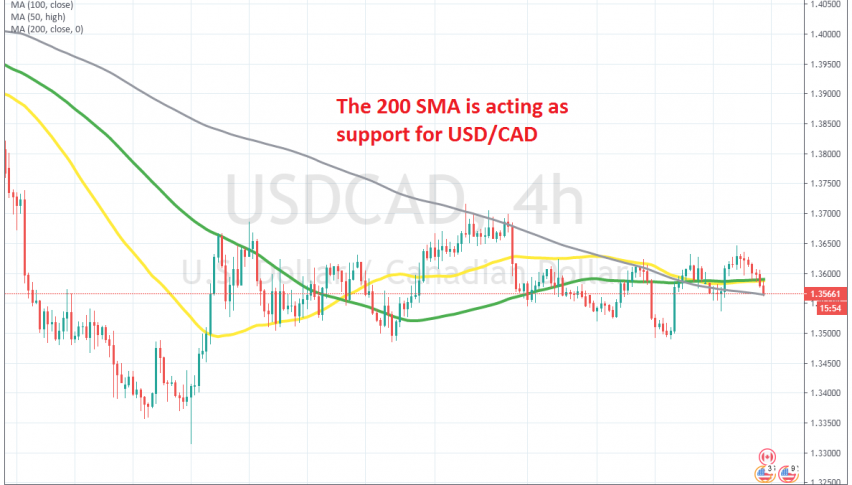 Going Long on USD/CAD From the 200 SMA
USD/CAD surged around 15 cents higher during the first half of March, as markets turned into the USD as a global reserve currency on that panic move. But, the climb stopped at 1.47 and the price reversed back down from there, remaining bearish until the middle of June, as the CAD was climbing higher, despite the crash in crude Oil prices by the middle of April.
The price climbed higher by the middle of last month, moving above the 200 SMA (grey) on the daily chart, which has been acting as support since then. The pressure has been mainly to the upside foe this pair, with highs getting higher and lows getting higher as well.
In the last few weeks, we have seen some up and down moves on the H4 chart, as shown above. After the bullish move yesterday, today the price has come back down. But, USD/CAD is finding support at the 200 SMA (grey) which acted as resistance earlier this month. So, we decided to open a buy forex signal in this pair, hopping for another bounce from here.