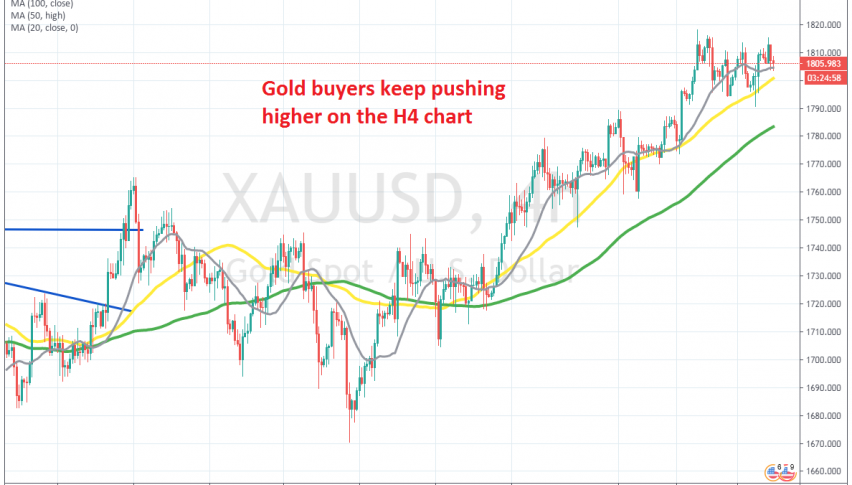 Gold Remains Really Bullish, As Uncertainty Prevails
GOLD has had such a great timed so far this year. It was bullish already last year, as the uncertainty from US-China trade war kept safe havens well bid. In the Q4 of 2019 we saw a consolidation, as China and the US were heading towards a partial trade deal, called Phase One Deal, which they signed early in January.
But, the coronavirus came in January and the sentiment turned quite negative once again, sending Gold Surging higher. We saw a deep dive by early March, as panic set in and traders turned into the USD as a global reserve currency, as traders predicted the end of the world
That didn't last long though, since the world didn't end in March or April during lock-downs. Gold reversed back up and resumed the bullish trend. Since then, the pressure has been totally to the upside for Gold. Last week is surged to $1,820, while moving averages are keeping the price supported on the H4 chart. I assume Gold will continues to remain bullish heading into 2011 highs, with all the uncertainty around the globe, so we will try to pick pullbacks lower and go long, probably from moving averages.