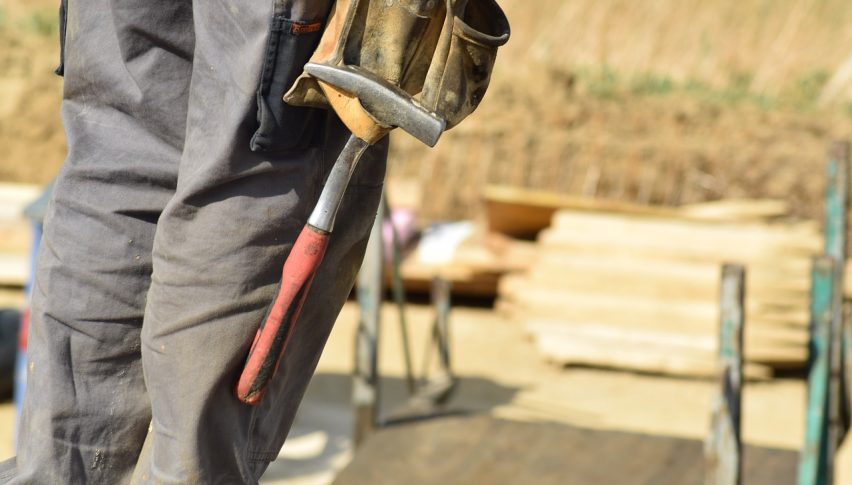 Mixed Jobs Keeps the AUD Soft
The latest jobs data is out from the ABS and it is mixed news for the AUD/USD.
Overall the jobless rate came out in line with expectations at 7.4%. This is good news to some degree as it sees the rate staying relatively flat which in the current environment is a good thing. The Aussie is red on the session and hasn't moved higher post-release, so that suggests there is some weakness.
The number of jobs created (or returning) beat expectations as well, at 210K vs 100K exp. However, the concerning thing is that there are now 1million Australian's unemployed. Which is the highest since the tracking began.
That includes periods in our history such as the 90's recession and the GFC – so in context that is a concern.  However, there is still hope that we are on the path to getting a vaccine which would free up the economy. That's at least some of the news from overnight that helped lift markets a little higher.
The AUD/USD was strong overnight, and has cracked through the 0.7000 level. This is a huge resistance level, so while price is above that point at the moment, there is no guarantee that it will stay there.
As mentioned, price is red on the session and is ripe for a pullback.
If we do see a retrace, the obvious point for it to fall to is 0.6930, which has seen plenty of buying recently. In reality, the Aussie is getting dragged along by the risk-on trade at the moment and that is making things interesting, particularly given the backdrop of some still soft jobs data.