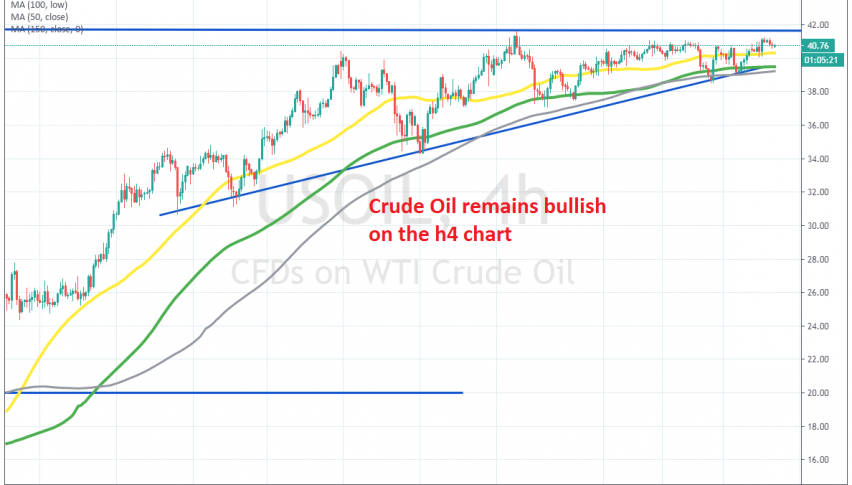 WTI Crude Oil Remains Bullish Above $40
Crude Oil has been quite bullish since the middle of April. US WTI crude fell to -$37 back then as Saudi flooded markets with cheap Oil, despite , but then a quick reversal took place and buyers have been in charge in crude Oil since then, sending US crude above $40.
The $40 level was broken at the beginning of June, but then the price retraced back down for a short period, before the next assault to the upside. During this time, moving average have been doing a great job in providing support during pullbacks lower on the H4 chart.
The 100 SMA (green) and the 200 SMA (grey) have provided support for several times, while the 50 SMA (yellow) has also helped. At the end of last week and again this week, we saw two decent pullbacks lower, but the price reversed back up at the 200 SMA (grey) and now Oil is trading above the 50 SMA and above the $40 level. This shows that buyers remain in charge, but they don't seem too strong either, since the price has been holding around the $40 level for quite some time. So, Oil remains bullish but the upside seems limited.