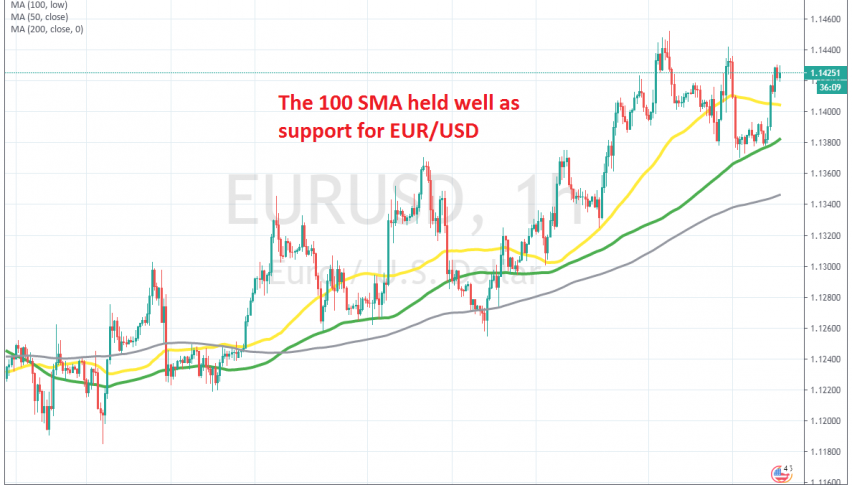 Booking Profit in EUR/USD, As It Bounces Off the 100 SMA
EUR/USD turned quite bullish for about a month, from the middle of May until the middle of June. European leaders suggested the coronavirus recovery fund, which has not been agreed upon yet, but that was enough to turn the Euro bullish and keep it like that. They are trying to reach an agreement on the coronavirus recovery fund today, but let's see if thy will get it done.
During the second half of June, we saw a pullback down, but the bullish trend resumed this month, although the buying pressure is weaker. Nonetheless, pullbacks lower have been good opportunities to buy this pair and we did so yesterday when EUR/USD retraced lower.
This pair retraced around 80 pips lower, but the 100 SMA (green) was holding well as support on the H1 chart. The pullback was also complete, so we decided to open a buy forex signal here. The 100 SMA held well and the price bounced off that moving average overnight, hitting our take profit target. So, we cashed in and now we are waiting for another pullback lower, so we can buy again.