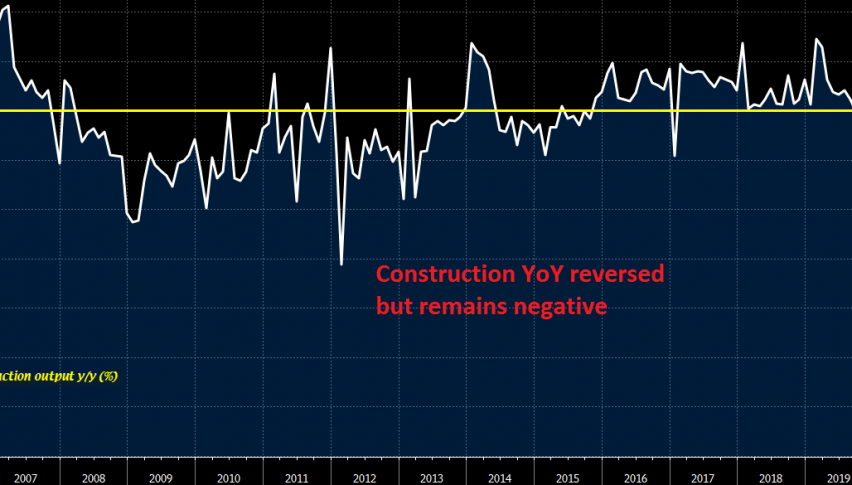 Eurozone Construction Jumped in May, CPI Inflation Remains Unchanged
Inflation weakened considerably in March and April in the Eurozone, while in May it fell to just 0.1%. But, CPI (consumer price index) increased to 0.3% YoY in June, while core CPI stood at 0.8%. Construction dived hard during the lock-down months, but today's report showed that it jumped higher in May, although the YoY number still remains negative.
Eurozone Final CPI Report
June final CPI YoY +0.3% vs +0.3% prelim
Core CPI YoY +0.8% vs +0.8% prelim
No change to the initial estimates as this reaffirms that inflation pressures in the euro area are largely flagging, with the core reading having eased to its lowest level in over a year in the month of June. The euro is keeping more perky for now as negotiations on the recovery fund begin, with EUR/USD seen higher at 1.1417 currently.
Eurozone May Construction Report
May construction output +27.9% vs -14.6% m/m prior
Prior -14.6%; revised to -18.3
Construction output -11.9% y/y
Prior -28.4%; revised to -31.0%
Construction activity rebounded in May amid the easing of lock-down restrictions in the region but are still largely subdued as compared to conditions seen a year ago. The revised readings also saw the April drop being much steeper than initially reported last month.