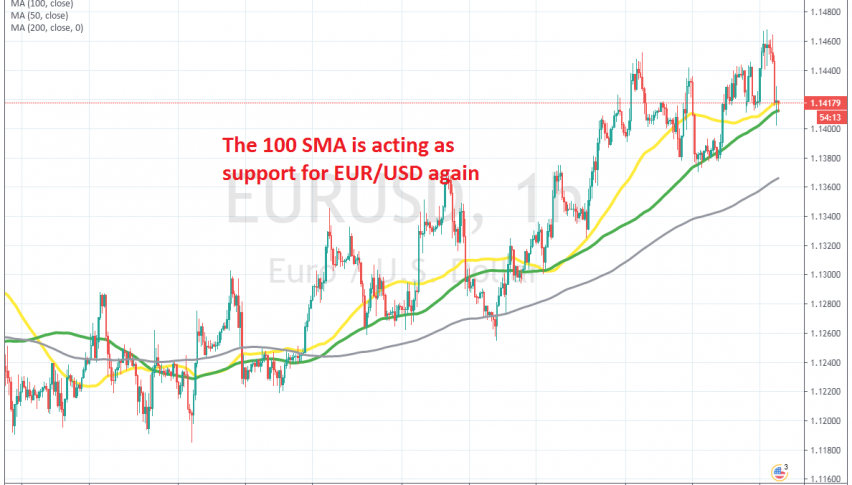 Buying the Pullback in EUR/USD at the 100 SMA
EUR/USD has been quite bullish since the middle of May. EUR/USD buyers got excited afte comment about the coronavirus recovery fund from the EU. EUR/USD has been bullish since then, climbing around 7 cents higher from the bottom.
During the second half of June, we saw a slight pullback lower, which looked more like a consolidation, before the bullish trend resumed again this month. Pullbacks lower on the H4 chart during this time have presented EUR/USD traders with some good buying opportunities.
Moving average have been providing support, since early July, particularly the 100 SMA (green). Today we saw another pullback lower to this moving average on the H1 chart, but it held as support once again.  The price forme da doji candlestick above the 100 SMA, which is a bullish reversing signal and now it should bounce higher. We decided to go long here, hoping that the EU will strike a deal regarding the coronavirus recovery fund.