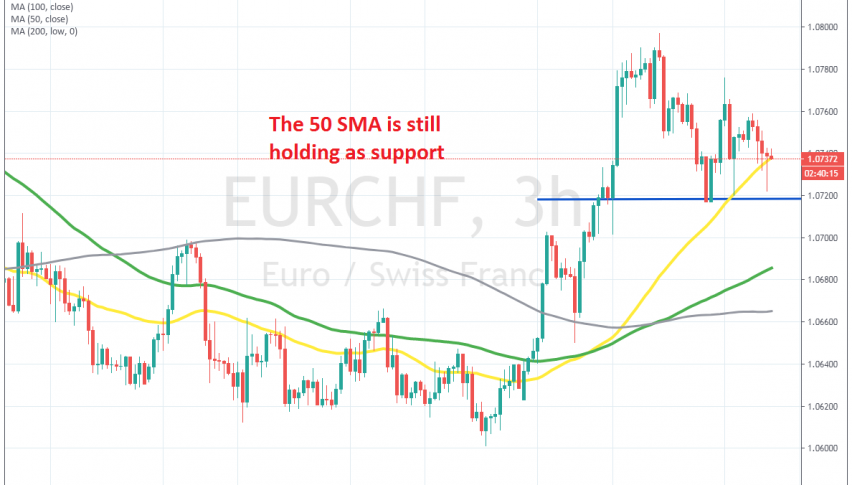 The 50 SMA Is Turning Into Support for EUR/CHF
EUR/CHF has been bearish for a long time. But it bounced higher from 1.05 in the middle of May, as the idea of a EU coronavirus fund was thrown out, while the SNB (Swiss National Bank) intervened in the markets by buying EUR/CHF as they usually do.
This pair bounced to 1.0915, but it returned back down to 1.06 by the beginning of June. Many traders thought that the larger downtrend had resumed again, but the pullback ended at the 100 SMA on the daily chart at 1.06, which means a higher low than the previous one at 1.05.
This also meant that the larger trend might be changing, or at least, a decent pullback would take place, probably above 1.10. EUR/CHF bounced to 1.08 from there, but it has been retracing lower for about a week now. Although, the pullback seems weak and the 50 SMA (yellow) is holding as support on the chart above. We are long on this pair, so we hope that the pullback ends here at the 50 SMA and EUR/CHF bounces higher now.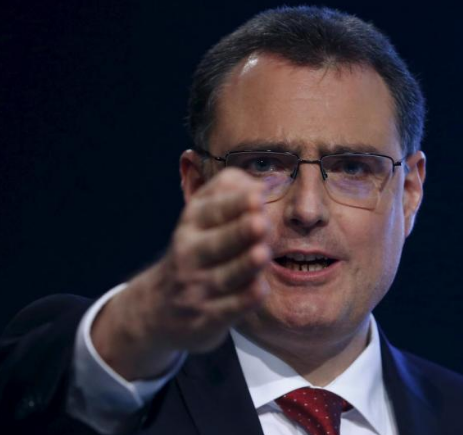 1 week ago
Today the situation has reversed completely as Credit Suisse is showing difficulties, which has hurt risk sentiment
2 weeks ago