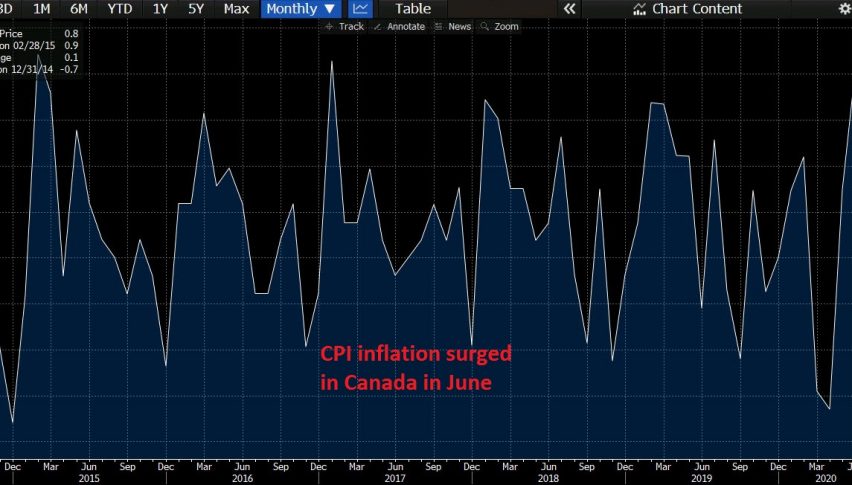 Canadian Inflation Jumps Higher in June
Inflation tumbled in Canada during the lock-down months, as it did across the globe. In March CPI (consumer price index) fell by 0.6%, while in April it declined by 0.7%. But, it reversed in may as the country started to re-open, increasing by 0.3%. Today's report was expected to show a tick higher to 0.4% in June, but it beat expectations across the board, jumping 0.8% higher last month, while the YoY CPI numbers also came in better than expected.
Canada CPI for June 2020
CPI NSA MoM for June 0.8% vs. 0.4% estimate. Last month 0.3%
CPI YoY 0.7% vs. 0.2% estimate. Last month -0.4%
CPI Core median YoY 1.9% vs. 1.8% estimate
CPI Core common YoY 1.5% vs. 1.4% estimate
CPI Core Trim YoY 1.8% vs. 1.6% estimate
The average of the core measures is 1.6%.
This are some great numbers, considering that inflation is not really jumping in other countries after the coronavirus. The CAD is not doing much at the moment, since everything is centered round the coronavirus. But, it should catch up in the coming month, if inflation remains high.