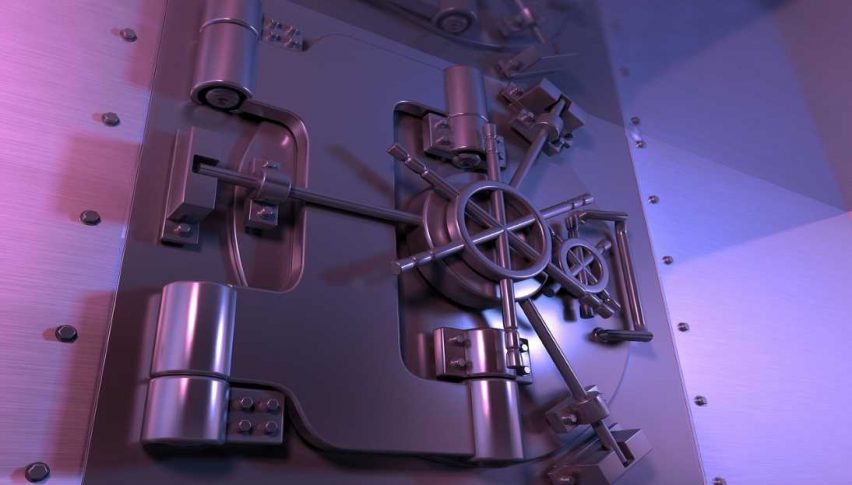 Safe-Havens Rally As USD Extends Losing Streak
Safe-havens are on the rally today as U.S./China relations take another big step back. Earlier, the U.S. State Department ordered closure of China's Houston, Texas consulate. Citing the Houston facility as being a "spy center," authorities closed the office effective immediately. Strong comments from Chinese foreign ministry spokesman Wang Wenbin quickly ensued:
"China Demands the U.S. revoke the wrong decision. If the U.S. went ahead, China would take necessary countermeasures."
According to U.S. officials, the move was made to prevent further theft of intellectual property and preserve national security. At this point, investors are taking heed of the development and diving into safe-havens. As of this writing (about 1:15 PM EST), GOLD is up $23.00 per ounce to $1867.00. Also, the Swiss franc is extending its two-month rally vs the USD.
Safe-Havens Rally Versus The Greenback
The USD/CHF is firmly in bearish territory, plunging beneath the key 78% Retracement macro support level (0.9341). This level was not remotely effective as a long entry point, with rates falling unencumbered lower.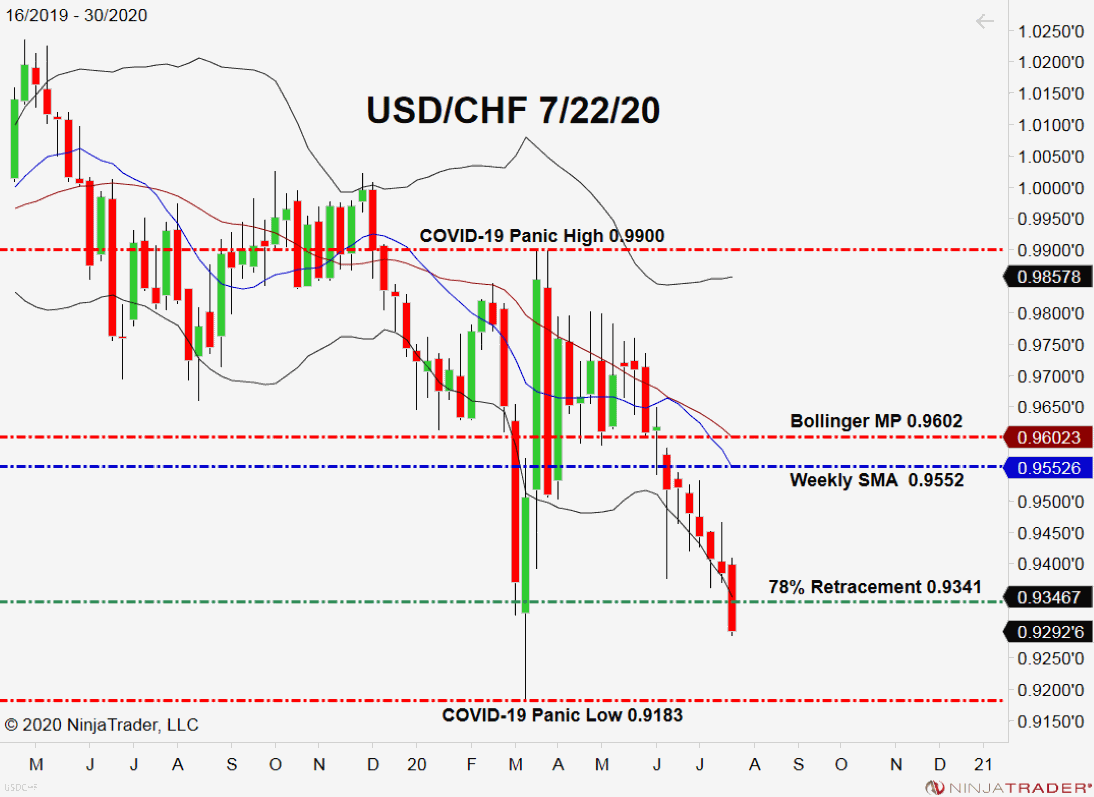 Moving forward, the next support level up for the USD/CHF is the COVID-19 panic low of 0.9183. This is an important threshold and one that is likely to be tested sooner rather than later. Unless we see a more hawkish tone from the FED a week from today, this market is in a position to continue the prevailing downtrend. 
Overview: July hasn't been good for USD bulls, as most of the majors have managed to rally vs the Greenback. Now, with investor angst growing amid a ratcheting up of U.S./China tensions, it looks like safe-havens are in and the dollar is out.