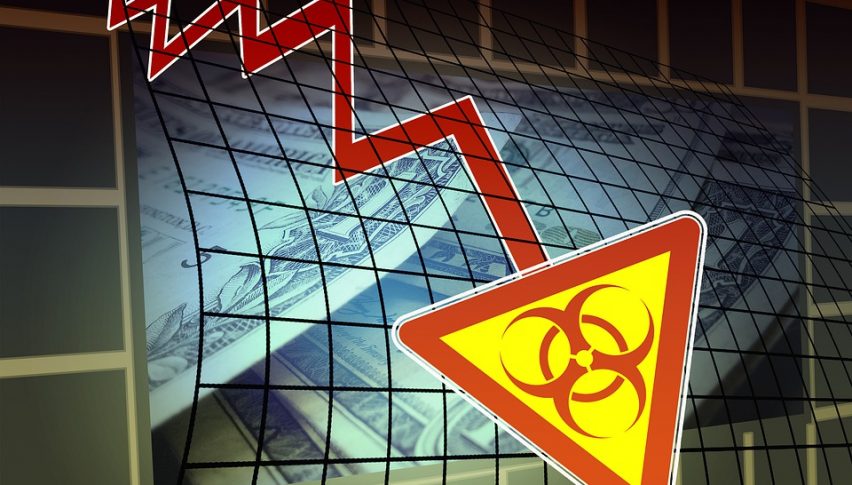 September USD Index Futures Test COVID-19 Low
The Greenback continues to trend south vs the global majors, as it has for most of July. Losses against the euro, Canadian dollar, and Swiss franc have paced today's action. Subsequently, September USD Index futures are on the ropes, testing last March's COVID-19 panic lows.
Q3 hasn't started well for the USD. Long gone is its COVID-19 safe-haven status; with August on the horizon, the Greenback is fading against most other assets. Gold is closing in on $1900.0 per ounce, equities are in bullish territory, and agricultural commodities are well off springtime lows. For now, investors are betting that the USD can't outrun massive FED QE and government stimulus.
Next week's FED meeting isn't expected to produce any policy changes. This assertion is backed up by the CME FEDWatch Index, which currently shows a 0.0-0.25% target rate until at least next March. However, there is talk regarding two key FED issues:
Inflation Target:

Rumours are abound that the FED will adjust its 2% inflation target rate upward. Although unlikely in the short-term, this may become the favored path for the FED over the longer-term.

Open Market Operations:

As of now, it looks like more bond and debt purchases are in the FED's plans. 
Each of these items can place even more bearish heat on the USD. For now, it appears that the Powell-led FOMC is more interested in boosting post-COVID-19 economic growth than preserving the Greenback's value. If we don't see at least a modest pivot from Unlimited QE at the September FOMC meeting, it will be a rough winter for the Greenback.
USD Index Tests COVID-19 Lows
Going into today's session, September USD Index futures were positioned to test 2020's low (94.670). This event has come to pass as investors are bearish the USD.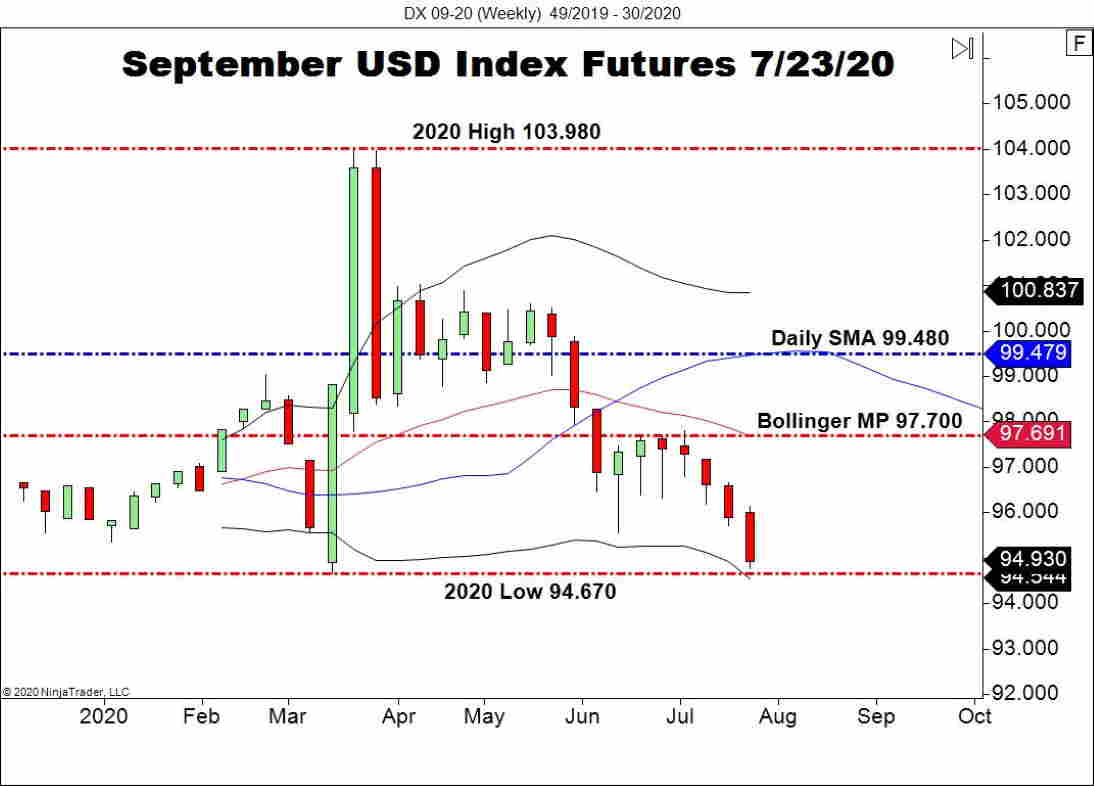 Overview: At this point, currency traders are well-advised to have a bearish bias toward the USD versus the majors. With no market-moving events scheduled until next week, the USD Index is likely to extend weekly losses ahead of Friday's closing bell.