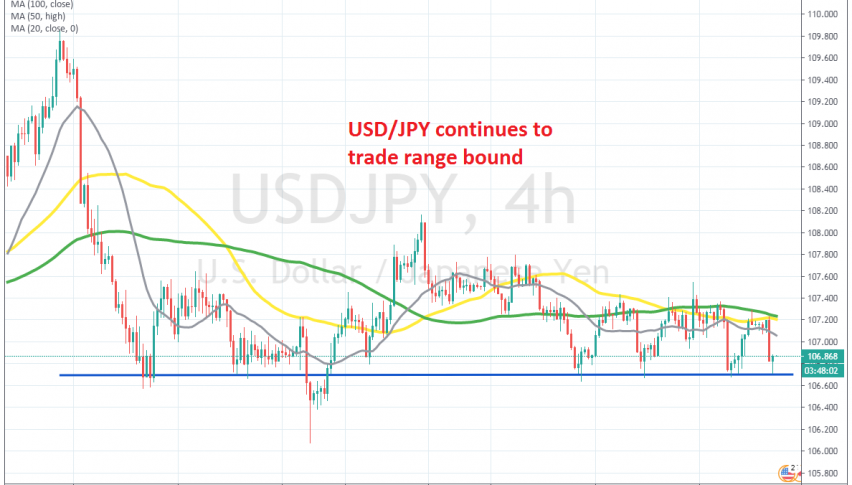 Booked Profit on USD/JPY Again, As It Bounces in the Range
USD/JPY has been trading inside a range since early June, after it made a roller-coaster ride at the beginning of that month. The range was around 200 pips wide for some time, stretching from 106 at the bottom, to above 108 at the top, but eventually it narrowed.
The uncertainty is pretty high, so traders are not sure whether to jump on the JPY as a safe haven, as reopening has glitches with what we are seeing or sell JPY, hoping that the bounce in the global economy will continues. So, the range narrowed down to around 150 pips in the last two weeks.
The bottom remained the same at 106, while the highs declined, as the price slipped below moving averages again. We decided to trade this range, using moving averages as resistance at the top. We sold at the 1000 SMA (green) on the H4 chart earlier this week and did so again on Wednesday, booking profit as the price reversed back down both times. So, we will keep trading this range, most probably selling at the top when the price gets to the 100 SMA.
Safe havens such as Gold and the JPY have been taking advantage of the financial troubles with the ban king system and lower FED rate odds
7 days ago