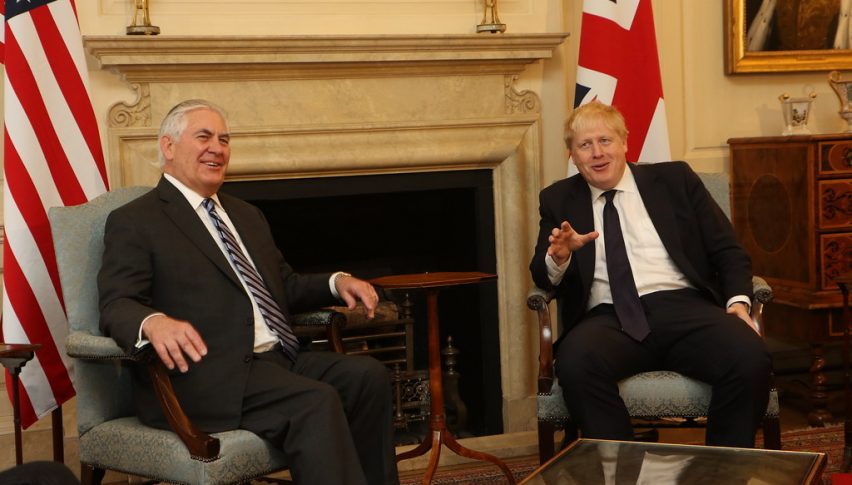 More Comments Like That From BoJo, Should Turn the GBP Bearish
The coronavirus pandemic is retreating, with fewer cases in Europe and the US, which is helping improve the sentiment in markets and the economy as well. The services data from Europe and the UK earlier this morning showed a nice jump in activity during June as the continent re-opened.
But, Boris Johnson thinks that a second wave might be coming. Even if that was to come, if you were a politician you wouldn't mention it, just to keep the panic away and the sentiment going for the economy. But, everyone is so eager to shout about a second wave coming, even before the signs show that. So, such comments should be bearish for the GBP if such comments keep coming from BoJo. Below are his earlier comments:
Comments by UK prime minister, Boris Johnson
It is clear that there is a risk the virus will come back
We have done very well, but the virus is still there
We should rely on the common sense of the British people (on the topic of masks)
Wants everybody to get a flu jab
Says that NHS needs to be protected during the winter months
Well, for starters relying on common sense and hope is not really a good game plan to try and prevent a secondary outbreak. As economic activity picks up further, the odds of the virus spreading will definitely increase. Precautionary measures are there to try and limit such a spread and prevent a situation where contact tracing will be made more difficult. That will be the key challenge for the UK, as seen with what is happening in other countries now.
The part on wanting citizens to get a flu jab to help to limit the burden on medical capacity – even if it just means reducing extra testing – is an ideal move for people who are questioning vaccines. Let's see if all of this will work out for Johnson and the government in the coming months.