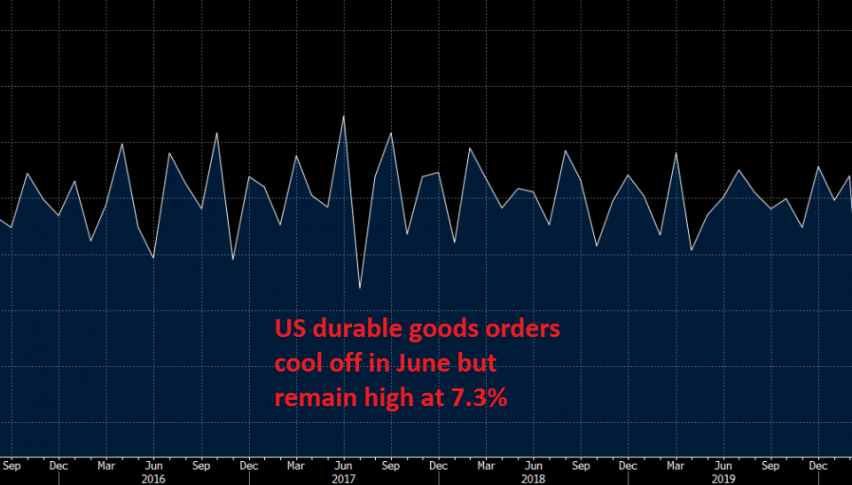 The Pace of Increase for US Durable Goods Orders Declines in May
The durable goods orders fell in May and April in the US, during the height of the lock-downs, by 17.7% and 14.7% respectively. But, they started surging once the economy reopened. In June we saw a 15.7% increase, but it was revised lower, while core orders were also revised lower to 3.7% from 4.0%. Today's report was another positive one, but not as strong as May's report:
Durable Goods Orders Report, June 2020
June prelim durable goods orders +7.3% vs +7.0% expected
Final May reading was  +15.7% (revised to 15.1%)
Ex transport +3.3% vs +3.5% exp (+3.6% prior)
Capital goods orders non-defense ex-air +3.3% vs +2.4% exp
Prior capital goods orders non-defense ex-air +1.6%
Capital goods shipments non-defense ex-air +3.4% vs +2.8% exp
Prior cap goods shipments +1.5% (revised to +1.6%)
This is a good report overall and slightly ahead of expectations. The 3.3% rise in core capital goods orders is the highlight and shows some confidence from consumers and factories. Core orders missed expectations of 3.5% though, coming at 3.3%, which is still impressive.