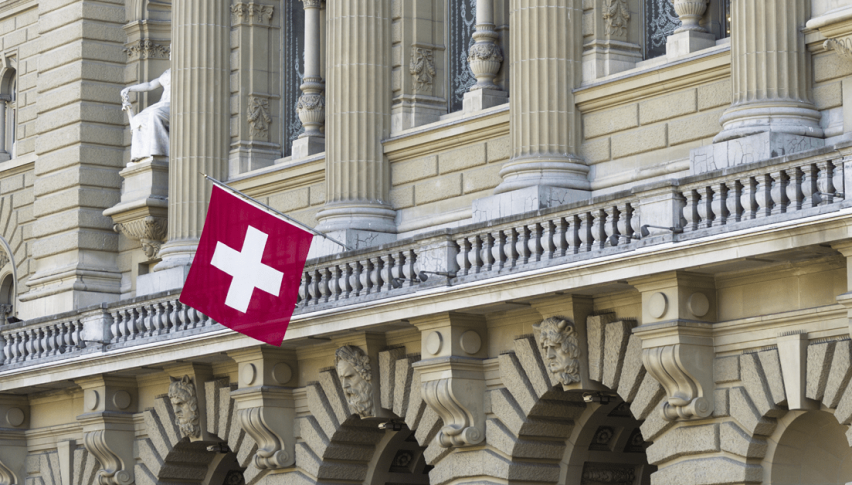 Safe-Havens Continue To Perform Well Vs The USD
A little over 24-hours out from Wednesday's FOMC Announcements, safe-haven assets continue to build momentum vs the USD. The USD/CHF and USD/JPY have extended their monthly bearish trends as GOLD closes in on $2000 per ounce. If nothing else, summer 2020 has become one of the strongest periods for the havens in modern history.
For a FED meeting where no action is expected, it will still be highly scrutinized by forex traders. Given the recent surge in COVID-19 cases and fading USD valuations, curiosity of Jerome Powell's tone toward the uncertainty is abundant. According to Yahoo! finance (as well as several other media outlets), the meeting will bring "probably nothing new."
However, there are several pressing issues on the docket for the FED. Management of QE Unlimited, massive bond buys and the effectiveness of the PPP program come to mind. If Powell and the FED come off too dovish, then USD values will continue to plunge vs the global majors. Perhaps an unexpectedly hawkish comment or two is in the cards for tomorrow's announcements? Ultimately, only time will tell.
Safe-Havens Surge Vs The USD
By a wide margin, the post-March surge in gold toward $2000 per ounce is a key headline for 2020. Nonetheless, the Swissy has also posted big gains and is extending its yearly bearish range.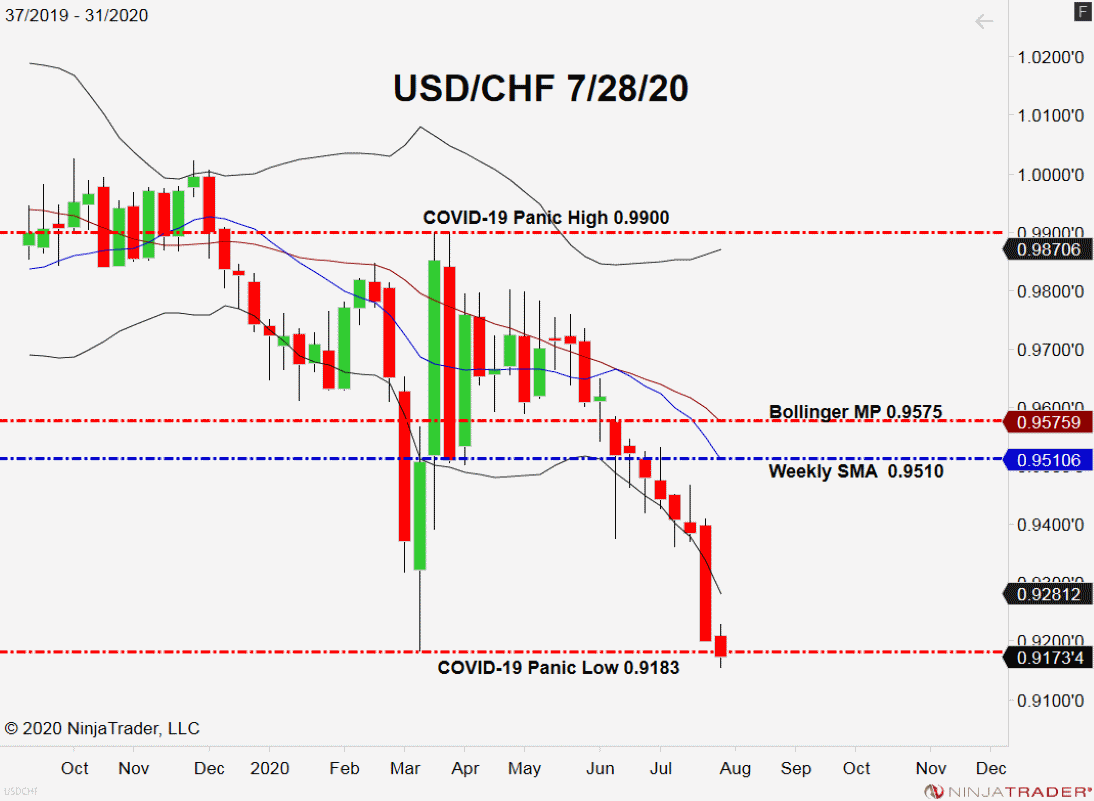 Overview: It's always difficult to predict the outcome of a FED Meeting ahead of time. Sudden volatilities can send exchange rates up or down, depending upon the pair. Nonetheless, one thing is for certain ― the USD is headed south vs safe-havens. This trend is likely to continue until we hear grumblings that this year's massive FED QE begins to wind down.