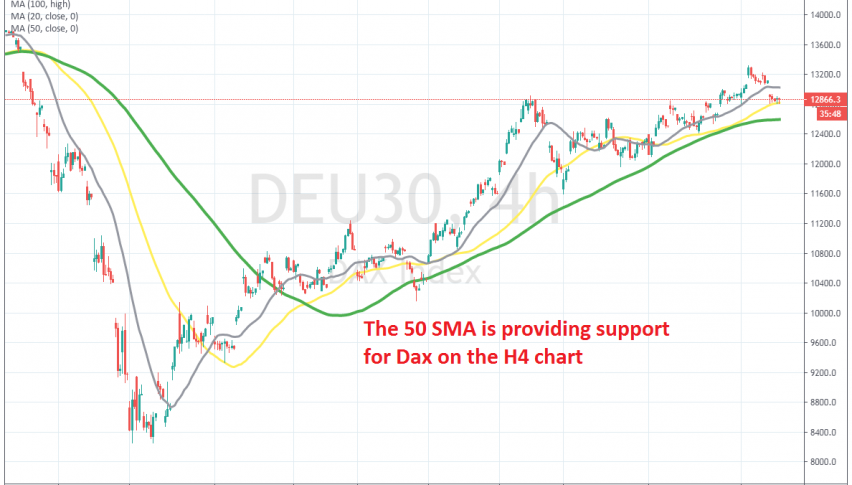 Should We Buy Dax Now, Or Later This Week?
Stock markets ave been bullish since the middle of March, following the big crash, as traders panicked due to the coronavirus outbreak in Europe and the US. The German index DAX 30 fell to 1.830 points, but reversed higher after trying the downside twice and failed.
Since then, the price has been bullish for all stock indices, with Dax climbing above moving averages on the H4 chart. During this time, moving averages have been doing a good job in providing support occasionally and keeping this index bullish for several months.
Dax climbed around 500 points higher to 1,320 last week, but started to pull back on Friday and today it opened with a bearish gap lower. But, the 50 SMA (yellow) is doing a good job as support and we see several pin/doji candlesticks right above it, which are bullish reversing signals.
Although, US-China tensions are increasing again, with the closure of the consulates and traders are also concerned about the earnings report being released later this week, so stocks are still bullish now. So, should we go back now or wait for fundamentals to come out during he week? In the weekly chart, the there's still more room tot he downside until we reach the first moving average and the fundamentals say so as well. Therefore, we will wait a bot longer before going long on Dax.