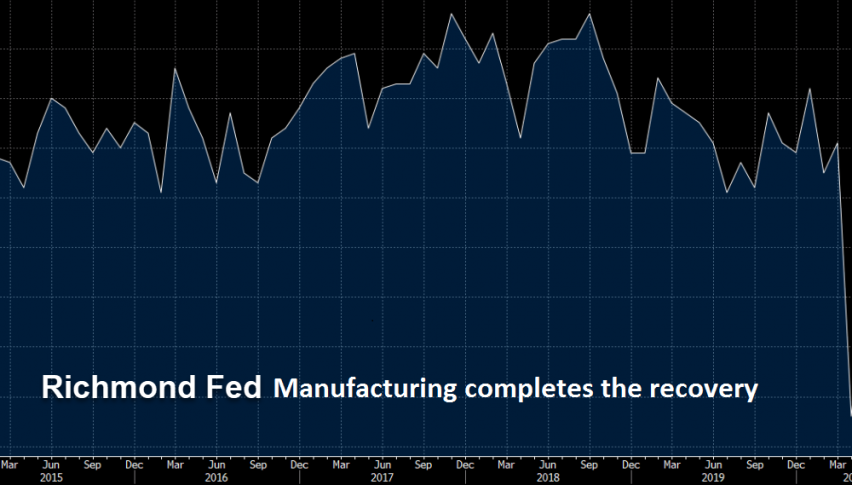 US Manufacturing Keeps Improving, As Richmond Fed Comes Out of Contraction
The Richmond manufacturing index fell to -53 points, which was pretty close to the record low of -55 points which was printed in December 2008. But, it started improving in May as the economy started to re-open and it has been improving since then. It showed that this sector turned to expansion again this month. But, the consumer confidence which is more important weakened this month, after improving since April.
US July Manufacturing Survey From the Richmond Fed
July Richmond Fed manufacturing +10 points against +5 expected
June Richmond Fed manufacturing was 0 points
Services index -14 points against -27 prior
Manufacturing shipments +23 points against vs -4 prior
New orders +9 points against +7 points
Employment -3 points against -6 points
The services index is negative at -14 points, which is probably due to the protests/riots in the US. Manufacturing shipment posted a decent jump this month, but employment remains a drag again, at -3 points.