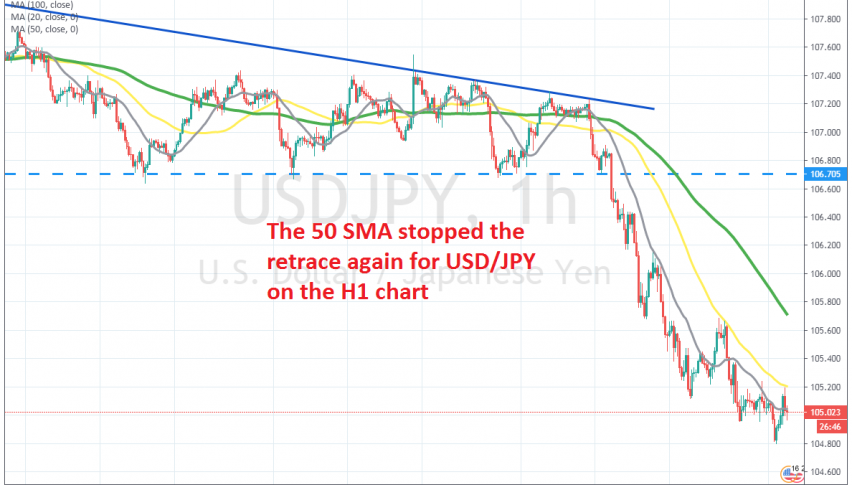 Is the Retrace Higher Over for USD/JPY?
USD/JPY was trading within a range between 106.80s and 107.80s  since the middle of June until last week, when the sentiment surrounding the USD turned massively negative and this forex pair broke below the support level 107.80 finally.
The decline was quite fast, as higher period moving averages weren't able to catch up with the price, even on the H1 chart. The 20 SMA (grey) eventually caught up and it provided resistance during the first pullback. It stopped the retrace and reversed the price back down.
We saw another pullback eventually yesterday, but the 50 SMA (yellow) took its turn in providing resistance this time. Today we saw another retrace higher on the H1 chart, but the 50 SMA stopped the climb once again and now the price is turning lower. We missed the chance to open a sell forex signal at the 50 SMA, but are following the price action, to see if another retrace takes place.
Safe havens such as Gold and the JPY have been taking advantage of the financial troubles with the ban king system and lower FED rate odds
6 days ago