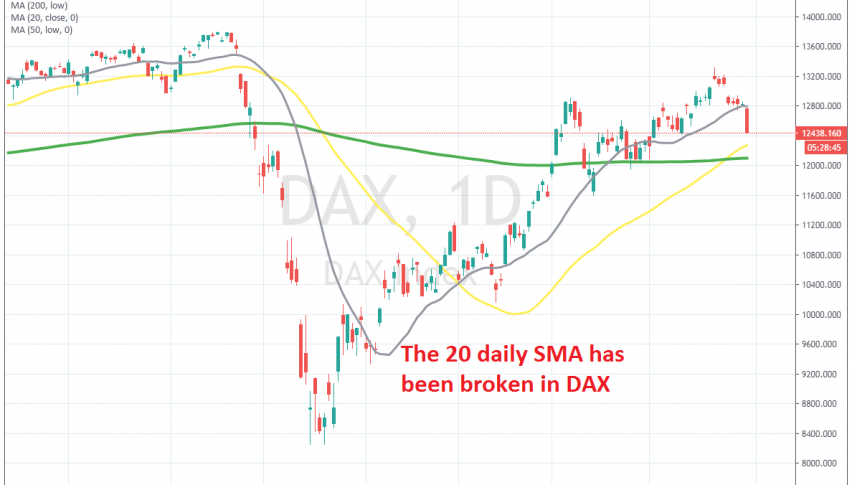 Stock Tumble on Risk Aversion Today
Stock markets have been bullish since the middle of March, following the crash earlier that month, as markets panicked on coronavirus spread in Europe and the US. We have seen some decent pullbacks, particularly at the beginning of June and the beginning of July.
But those pullbacks eventually ended and the bullish trend resumed again, making new highs. DAX almost claimed all the losses from that big crash, remaining bullish until themiddle of last week. But, every bullish trend need a refreshing now and again, so stock markets have pulled lower for more than a week.
DAX retreated lower, but it was finding support at the 20 SMA (grey) on the daily chart, as show above. We decided to buy this pullback in DAX, but we see that today, the miss in earnings from Renault and Volkswagen turned the sentiment negative again. So, stck markets and DAX slipped lower, breaking below the 20 daily SMA.
But, we decided to open another buy signal, this time in Nikkei, since the pullback seems like a good opportunity in this larger bullish trend. The US government should pass another fiscal stimulus bill this week/weekend, which will improve the sentiment again, so we are waiting for that package to make us some good pips.