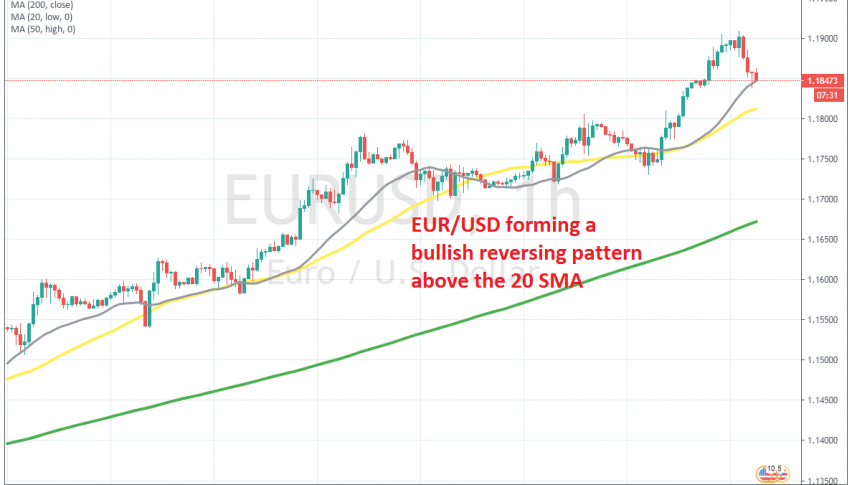 Buying the Pullback in EUR/USD at the 20 Hourly SMA
EUR/USD has turned extremely bullish since the middle of this month. The climb started back in May, after European leaders commented on a EU coronavirus recovery fund, worth EUR750 billion, which improved the sentiment for the Euro, especially after it was hiked to EUR1.82 trillion.
During this time, EUR/USD has climbed more than 12 cents, since early May, making this one of the most bullish forex pairs. Moving averages have also been doing a great job as support, either on the H4 chart or the H1 chart, as shown above. They have provided support during pullbacks, pushing the price higher.
Although, in the last few hours we have seen this forex pair retrace lower. But, the 20 SMA (grey) is providing support on the H1 chart and the previous hourly candlestick closed as a pin above this moving averages, which is a bullish reversing signal after the pullback. So, we decided to go long here, since the pullback seems complete on the H1 chart. Now, waiting for the bounce from here.
The US consumer is softening as intertest rates go up, which is a factor for the USD retreat and for the FED to stop hikes
2 days ago