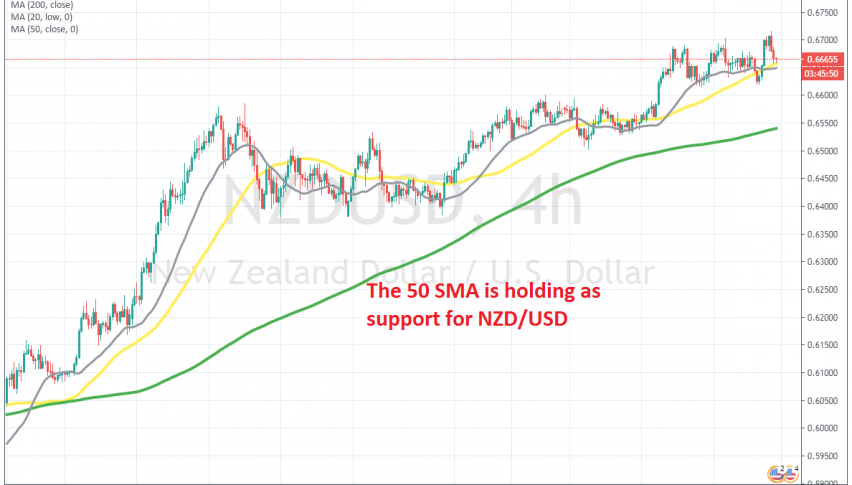 Going Long on NZD/USD at MAs, After the Pullback
Just like EUR/USD , NZD/USD has been trading on a bullish trend since the middle of March, after the big crash earlier that month. Although, the pace since the middle of May hasn't been as strong as in EUR/USD, but NZD/USD has climbed more than 8 cents, nonetheless.
The economic rebound in China has improved the sentiment for risk assets, especially for commodity Dollars, which are positively correlated to the Chinese economy. The other factor of the equation has been the increased weakness in the USD.
As a result, NZD/USD climbed to 0.6715 earlier today, but during the European session we have seen a pullback lower. NZD/USD retreated around 50 pips lower to 0.6660, where the 50 SMA stands. This moving average is providing support for NZD/USD on the H4 chart and the pullback seems complete, so we decided to go long from this moving average.