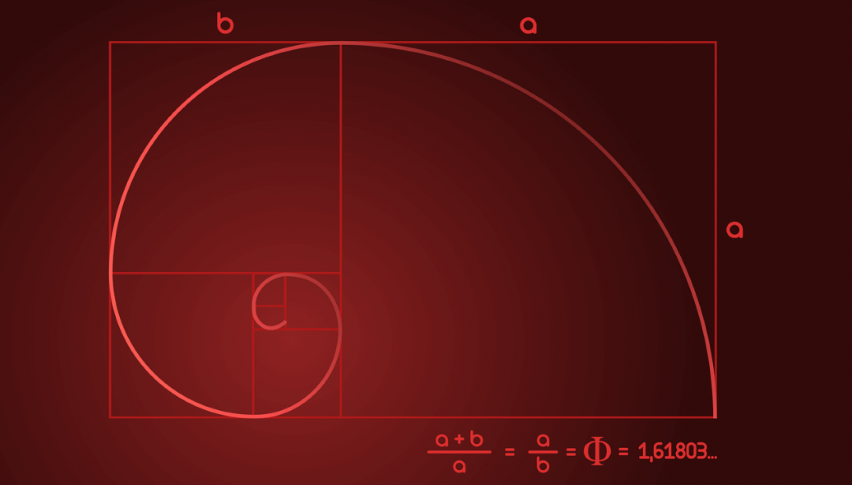 Fibonacci Resistance In Play For The EUR/USD
July was a month to forget for USD bulls, with values pulling back across the majors. Thus far, August is looking much better. For the EUR/USD, a long-term Fibonacci resistance level is proving to be valid. However, the prevailing bullish trend is still intact and the pair is holding firm above 1.1750.
Aside from this morning's ISM Manufacturing PMI, today's big news revolves around U.S. politics. At this point, a second stimulus package appears to have stalled out in Congress. Weekend negotiations proved ineffective as Republican and Democratic leadership refused to bargain. Surprisingly, U.S. equities rallied higher, led by new all-time highs in the NASDAQ. President Trump wasted no time in pointing out the NASDAQ's bull run on Twitter:
"RECORD High NASDAQ! It would all come crashing down, including your Jobs, Stocks, and 401K's, if Sleepy Joe [Biden] ever became President. China and others would own us!!!"
The first trading day of any month is always a challenge. For the EUR/USD, Fibonacci resistance is in play and the greenback is performing better-than-expected to open August.
Fibonacci Resistance In Play For The EUR/USD
Last week, I issued a shorting recommendation for the EUR/USD. The trade turned out to be a miserable loser, being swept out quickly due to an overtly dovish tone from the FED.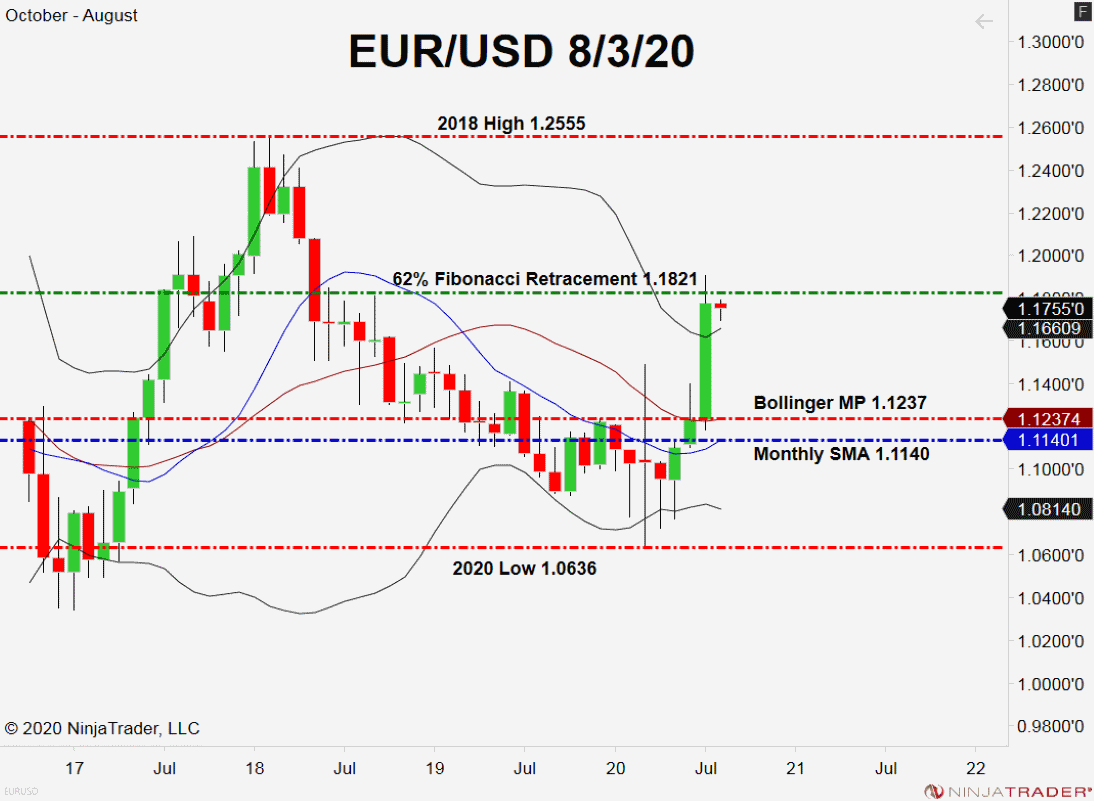 Here's that key Fibonacci level I've been talking about:
Resistance(1): 62% Fibonacci Retracement, 1.1821
Overview: In the short-term, it will come as little surprise if the EUR/USD retraces back into July's range. As long as rates hold firm beneath Fibonacci resistance, then there is ample reason to believe this is a possibility. If not, the trek to 1.2000 will continue sooner rather than later.