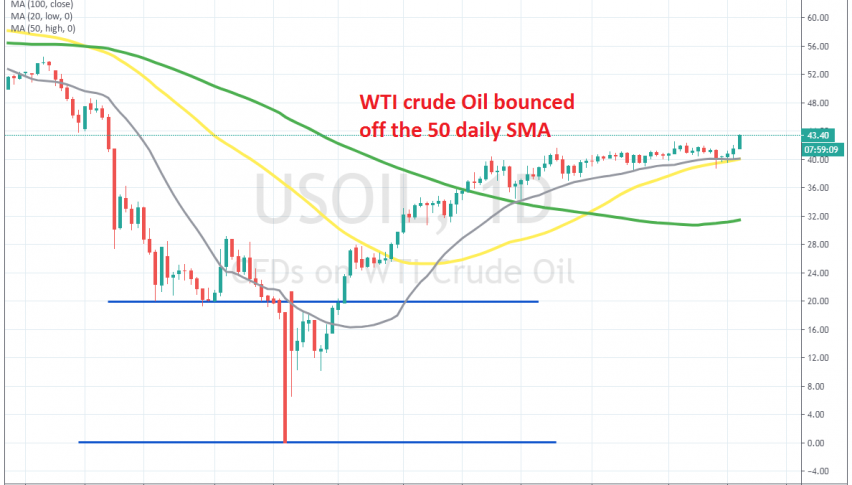 Crude Oil Jumps $5 Off Moving Averages
Crude Oil has been bullish since it came back from the abyss by the middle of April. Since then, US WTI crude Oil has been gaining around $80, climbing above $40 in early June. The world didn't end on coronavirus so the sentiment for crude Oil turned positive again.
Besides that, the economic rebound after the reopening has also helped improve the sentiment in financial markets. As a result, Oil has been climbing higher, increasing above moving averages which have now turned into solid support for US crude Oil.
The 20 SMA has been providing support for crude Oil since mid June, pushing the lows higher, thus keeping the uptrend going. Although, the uptrend has lost pace since June. On Thursday last week, we saw a deeper pullback, with Oil breaking below the 20 SMA (grey) on the daily chart, but the 50 SMA (yellow) held as support and Oil has bounced around $5 higher now. So, Oil is bullish and we will try to pick the pullback at moving averages again, if Oil pulls back down there again.