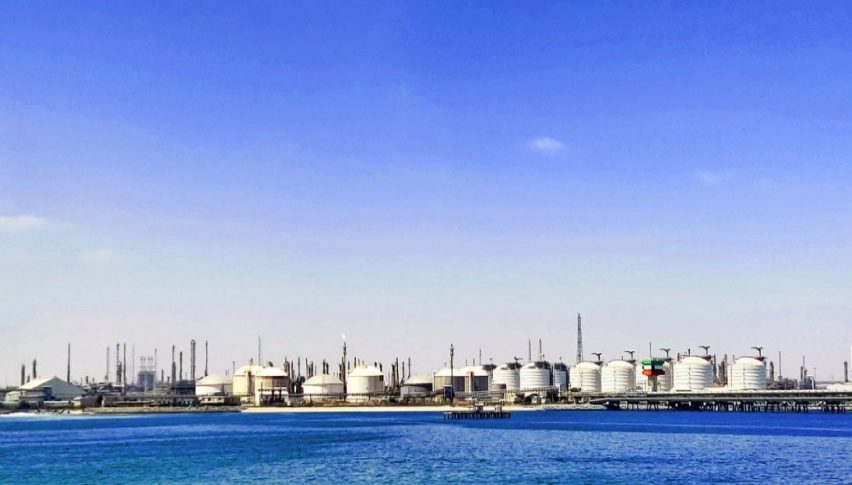 EIA Reports Another Steep Drop In Inventories
The weekly crude oil inventory cycle is complete and supplies are dwindling. Earlier, the EIA reported a -7.373 million barrel weekly drop in stocks-on-hand. This figure shattered expectations (-3.001 million) and added to last Wednesday's draw (-10.612 million). So, the final two weeks of July brought a 17.985 million barrel decrease in the U.S. oil supply.
As one would think, WTI crude oil futures are on the rally. September WTI is trading above $42.50, up more than $0.75 on the session. However, prices are well off the intraday high of $43.52. Moving into August, it's becoming obvious that energy traders are betting on a COVID-19 recovery. Long gone are demand-side questions; in vogue are expectations of strong equities market performance driven by a slipping USD.
Lagging EIA inventories are typically good news for USD/CAD bears. Let's dig into the weekly technical outlook and see where this pair stands.
EIA Reports Contracting Supply, USD/CAD Falls
In a Live Market Update from Tuesday, I issued a short-side position trade recommendation for the USD/CAD. Thus far, the play has performed well, racking up nearly a 100-pip maximum positive move. As of this writing (1:30 PM EST), rates are well off session lows. If you are still active in this trade, it's time to rack profits, move your stop to breakeven, or let it ride. Ultimately, the choice is yours.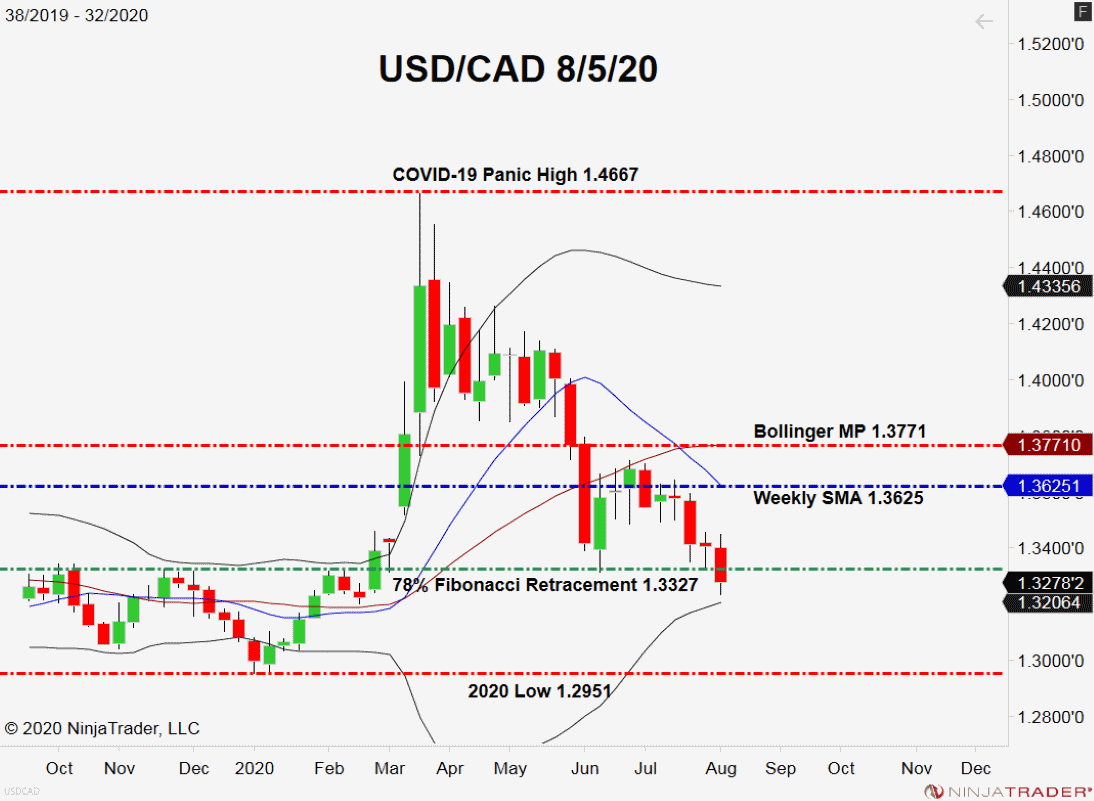 Overview: While the weekly EIA brief is always a key driver of WTI and the USD/CAD, COVID-19 era jobs numbers are as well. Thursday brings the weekly Initial and Continuing Jobless Claims reports. Without a doubt, both will have big impacts on late-week market sentiment. Be sure to have your stops down and leverage in check going into these releases at 8:30 AM EST tomorrow.