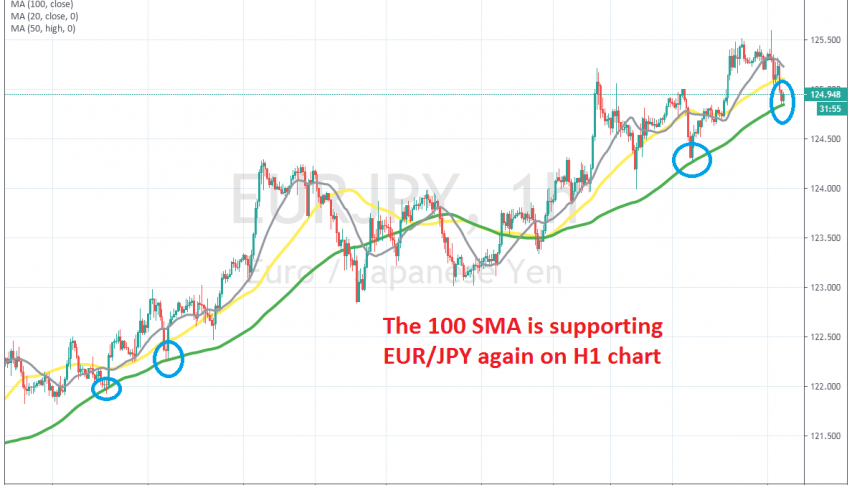 Buying the Pullback in EUR/JPY at Moving Averages
EUR/JPY has been in a bullish trend since early May, when it reverseed higher. The upside momentum was really strong in May, with EUR/JPY surging around 10 cents higher, from 114.50s to 124.50, as European leaders called for a coronavirus recovery fund.
We saw a pullback in the first half of June, as the price fell around 500 pips, but the decline stopped at the 50% Fibo retracing level and reversed higher again. EUR/JPY has climbed around 600 pips since then forming a constant uptrend, taking the price to 125.50s.
Although, we are seeing a pullback lower today, with EUR/JPY having lost around 70 pips fo far. But, moving averages are providing support now. On the H4 chart we have the 20 SMA (grey) which is holding the decline, while on the H1 chart, the 100 SMA is doing that job.
Both moving averages have worked as support in recent weeks for this pair in their respective time-frames, so we decided to open a buy forex signal in this pair against these moving averages. The pullback is complete on the H1 chart and the decline seems to have stopped now. We are seeing a small bounce, but it's too early to tell, so let's hope the bounce takes us higher.