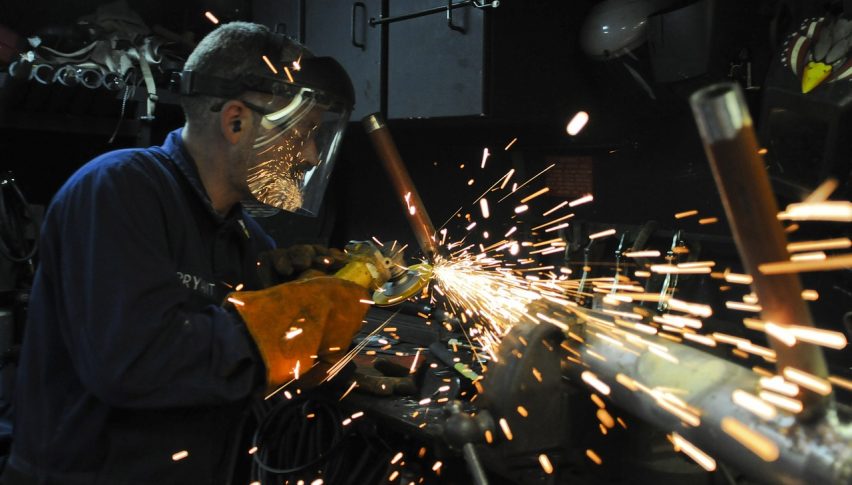 U.S. Labor Market Improving, NFP On Deck
Tomorrow's release of Non-farm Payrolls (NFP) for July is one of the most anticipated jobs reports in recent memory. Consensus estimates have July's NFP at 1.6 million, down from 4.8 million in June. Going into the release, the markets are "cautiously optimistic" as the stock indices hold on to weekly gains. 
This morning's jobless claims figures painted a mixed picture of the U.S. labor market. Here's a quick look at the highlights:
Event                                                                 Actual                Projected            Previous
Continuing Jobless Claims (July 24)             16.107M               16.720M             16.951M
Initial Jobless Claims (July 31)                        1.186M                    1.415M              1.435M
Challenger Job Cuts (July)                               246,649                       NA                 170,219
In the aggregate, jobless claims fell from June suggesting that we may be coming out of the post-COVID-19 labor downturn. However, private-sector cuts spiked, signaling that businesses are preparing for more economic strife. Add it all up ― we have a murky employment picture going into Friday's NFP report.
NFP On Deck, The Dollar Continues Its Losing Ways
It's been a big summer for EUR/USD bulls. Since 1 July, rates are up more than 650 pips and looking for more. With stimulus and FED QE flooding the markets with Greenbacks, it appears everyone is dumping USDs.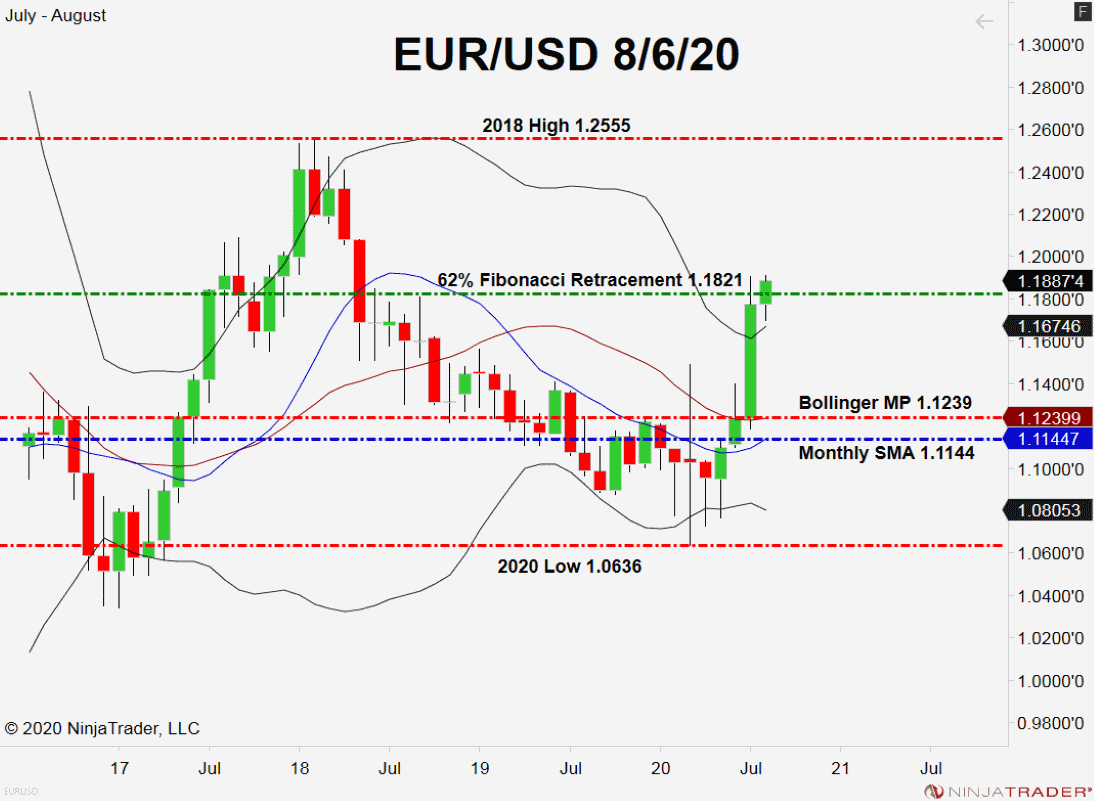 Overview: Right now, the bulls are in complete control of the EUR/USD. Rates have broken above July's High (1.1909) and the key monthly 62% Fibonacci Retracement (1.1821). Until we see sellers drive this market beneath 1.1800, it's long-or-nothing for the EUR/USD.
If you're in the market, be sure to keep a close eye on tomorrow's U.S. NFP report. It is sure to be a market driver, one way or the other.
Risk assets tumbled lower this week, as bank problems escalate, although there was a slight improvement toward the end of the week
3 days ago