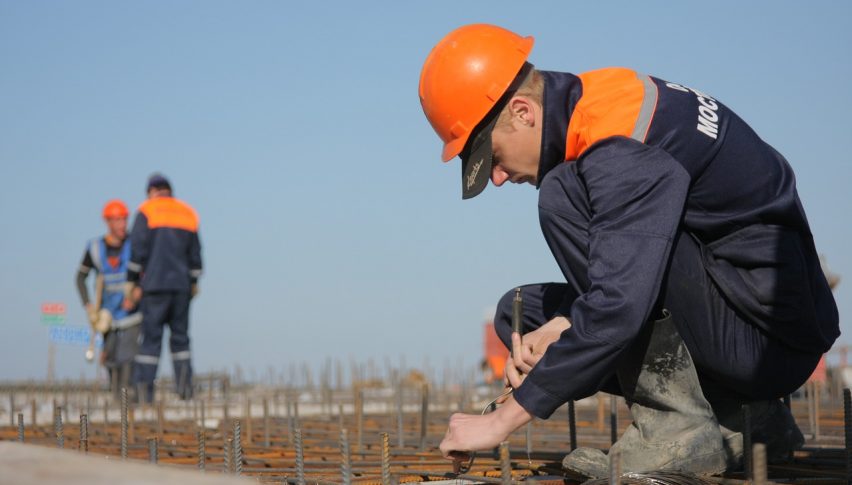 Forex Signals Brief for Aug 7: It's Non-Farm Payrolls Day
US Market Wrap
US markets kept on drifting higher yesterday, doing exactly what they've been doing for some time now.
In somewhat good news, initial jobless claims did drop away for the first time, but in reality that didn't move markets all that much.
We also heard from the BOE, but as expected it was not really a market-moving event in that the outlook is improving, but still not great. So that left the GBP/USD still pushing higher, but not really outside of the range that we've seen lately.
The other key trade yesterday, was GOLD, which kept on pushing higher as we've seen recently and so far, it is showing no end in sight to this bull run.
The Data Agenda
All the focus this week has really been around two key events. US non-farm payroll data and also any virus stimulus package that is trying to make its way through the US Government.
The deadline is fast approaching around stimulus, so that is going to be important on Friday. However, the jobs situation is no less important.
We are expecting to see around 1.5 million new jobs created, however, there have been some large discrepancies in estimates from some of the major economists and banks. So we could really see anything on that front. If you recall, the ADP number missed badly and let's hope that's not the result we get today.
Elsewhere, the Canadians will also be releasing jobs data of their own, so the USD/CAD will also be a trade to watch today.
While earlier in European trade, the EUR/USD will be paying attention to German industrial production data.
Forex Signal Update
The FX Leaders Team hit 2 winners from 4 trades yesterday, as markets continue to grind higher, despite what the data might suggest.
Gold – Pending Signal
GOLD has really started to break away from the $2,000 level and is closing in on $2,100. The bulls are still well and truly in control.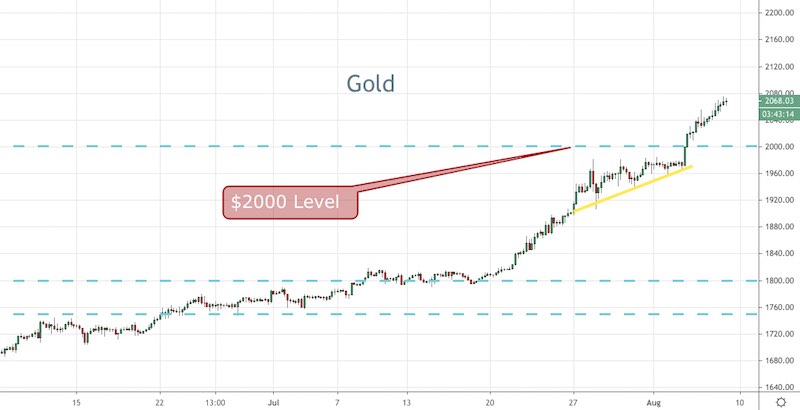 EUR/USD – Pending Signal
The EUR/USD is holding under the 1.1900 and really does look like it wants to test that region. Much will depend on how the USD responds to today's NFP.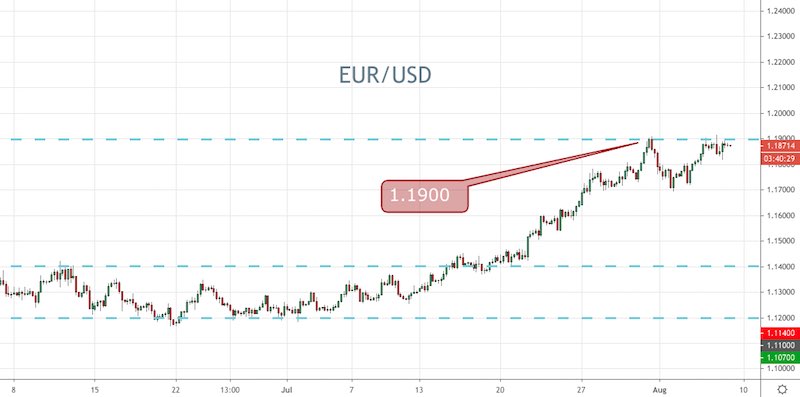 Cryptocurrency Update
BTC is starting to push right back into the $12,000 level and could be on the verge of a big run higher. Clearly, it is following the risk-on trade still and as stocks keep moving so do the cryptos.
ETH is now just under $400, and I think this could be the next one to crack.