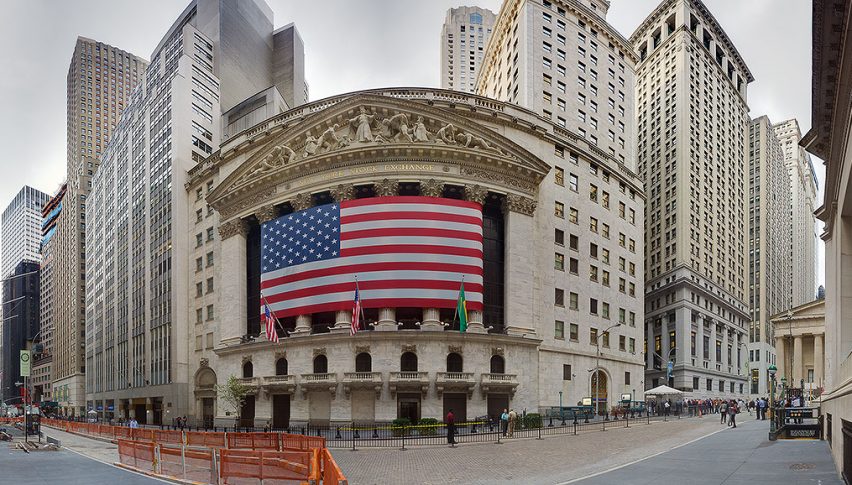 Stocks Lag Following Positive NFP Release
Today's action on Wall Street has been choppy, with stocks getting the worst of it. At the midway point of the U.S. session, the DJIA DOW (-25), S&P 500 SPX (+1), and NASDAQ (-48.80) are all trending south. Despite a relatively positive U.S. Non-Farm Payrolls (NFP) report for June, traders are limiting risk ahead of the weekend break.
All in all, it's been a great start to August for equities bulls. However, today is the rare exception, with the markets falling off after this morning's jobs numbers. Here's a quick look at the hard data:
Event                                                                               Actual                  Projected             Previous
Non-Farm Payrolls (July)                                                1.763M                   1.600M                4.791M
Unemployment Rate (July)                                             10.2%                     10.5%                  11.1%
Labor Force Participation Rate (July)                             61.4%                      61.1%                   61.5%
In short, NFP outperformed expectations as did the Unemployment Rate. The Labor Force Participation Rate (July) is the laggard, with figures falling slightly from June. 
As far as the big picture goes, the U.S. labor market is improving. But, unemployment levels are still high following the COVID-19 contagion. I expect a dramatic improvement in these numbers for August barring another phased shutdown.
Nonetheless, U.S. stocks aren't too excited about the NFP figures and the USD is holding firm. In reality, it's anyone's guess what type of market we will see come Monday morning.
A Positive Week For Stocks, USD/CHF Enters Rotation
Amid the early-August bull run in equities, the USD/CHF has put in an extremely tight five sessions. In fact, a weekly Doji formation may be in the offing for the Swissy.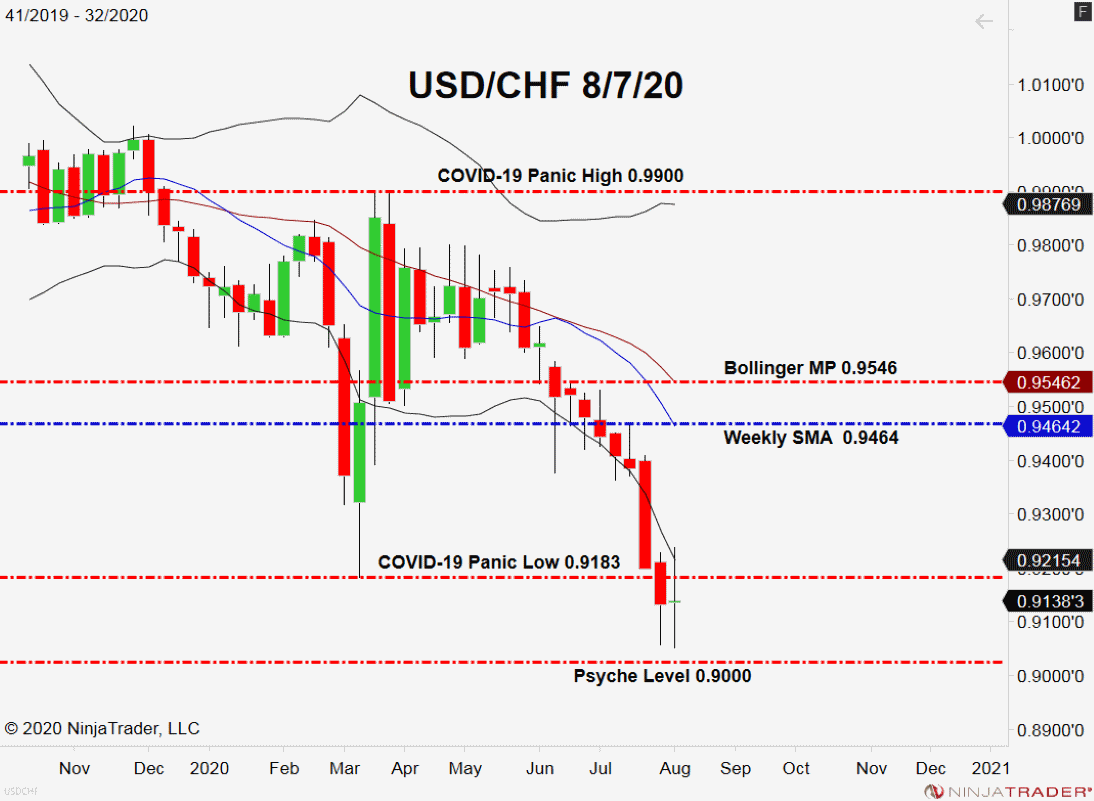 Overview: At this juncture, the USD/CHF is quietly trading near 0.9150. Barring some breaking news or major shift in the market dynamic, it looks like weekly settlement will come in this area.
As for U.S. stocks, traders are eagerly anticipating a second Congressional stimulus bill to be passed. Negotiations are to resume over the weekend and an announcement may come at any time. If you are carrying equities positions into the market closure, remember that a surprise deal is likely to drive a Monday morning GAP up; no deal will hurt values on the open.