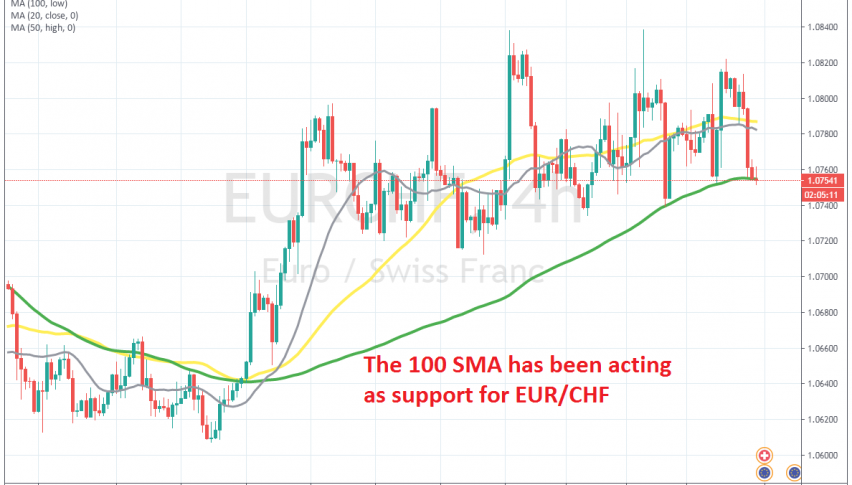 Buying the Pullback in EUR/CHF at the 100 SMA
EUR/CHF has been on a bearish trend since early 2018 when it reversed at 1.20 and earlier this year the bearish trend picked up pace again, with EUR/CHF falling to 1.05. But, the Swiss National Bank (SNB) intervened, stopping the decline, while the bullish reversal came after comments about the coronavirus recovery fund from the EU.
During the decline, moving averages were doing a good job as resistance, particularly the 20 SMA (grey) and the 50 SMA (yellow). But the situation reversed in May and EUR/CHF bounced from 1.05 to above 1.09 in June. The price climbed above moving averages (MAs) and these MAs turned frm resistance into support.
The 50 SMA (yellow) in particular has been doing a great a job, having reversed the price back up several times during pullbacks lower. On Friday last week, EUR/CHF retraced lower from 1.0820 and fell around 70 pips lower. But, the price stalled at the 50 SMA again, this time also helped by the 20 SMA (grey). We decided to take this opportunity and open a long term signal last night, so we are long on EUR/CHF now, hoping for a bounce.