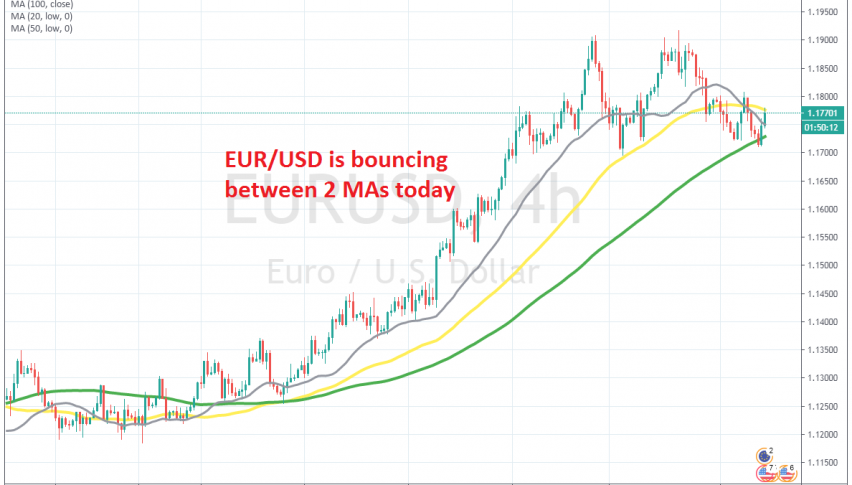 Selling the Pulback in EUR/USD at the 50 SMA
Yesterday I decided to open a sell forex signal in EUR/USD , since this forex pair had been declining since Monday last week. Although, the price climbed around 80 pips higher and was finding resistance at the 100 SMA (green) on the H1 chart, where we decided to go short.
The signal closed in profit eventually as the this pair reversed down and lost around 100 pips in the US session. Today we are seeing another retrace higher, after EUR/USD bounced off the 100 SMA on the H4 chart, which has taken the price around 60 pips higher.
But, buyers are having trouble at the 50 SMA (yellow) now on this time-frame chart. This moving average was providing support on the way up, now it has turned into resistance it seems, so we decided to take a shot and sell EUR/USD, even though the climb is not complete yet. But, the 50 SMA is stopping the climb, hence our sell signal on EUR/USD.