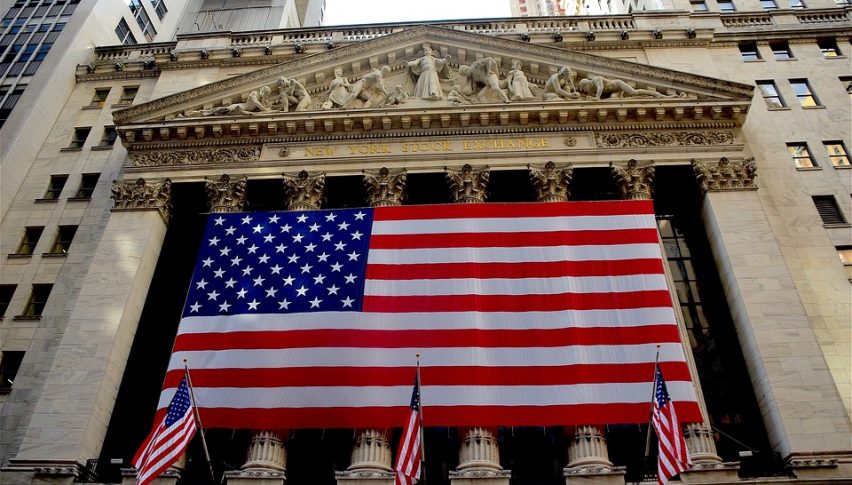 S&P 500 Within Striking Distance Of All-Time Highs
It's been a big day for U.S. stocks, led by a run at all-time highs in the S&P 500 SPX. Values are driving north of 3300.00 and approaching the pre-COVID-19 levels of last February. For now, the market drivers are a bit obscure. A second round of COVID-19 stimulus payments appears to be in doubt, U.S./China relations are becoming even more frayed, and COVID-19 infection rates are on the rise. While today's action is strong, it's a challenge to figure out what exactly is driving the positive sentiment. 
On the commodity front,  WTI crude oil is showing strength above $42.50. At least some of the good cheer may be attributed to another drop in U.S. oil supplies. Earlier, the EIA reported a drop of -4.512 million barrels, the third major decrease in a row. This is not uncommon for the summer driving season as the demand for refined fuels is robust. Ultimately, we'll see how long the strength lasts ― Labor Day weekend is under a month away, marking the unofficial end of the summer vacation season.
Bidders are in firm control of the S&P 500, sending the market some 1.20% higher for the session. Let's dig into the weekly technicals for the September E-mini S&P 500 and see where this market stands.
S&P 500 On The Doorstep Of February's Highs
Below is a weekly chart of the September E-mini S&P 500 as of Tuesday's close. As you can see, the all-time high of 3396.50 was in line for a test. The weekly bullish trend remains valid and a late-summer rally appears to be a foregone conclusion for U.S. stocks.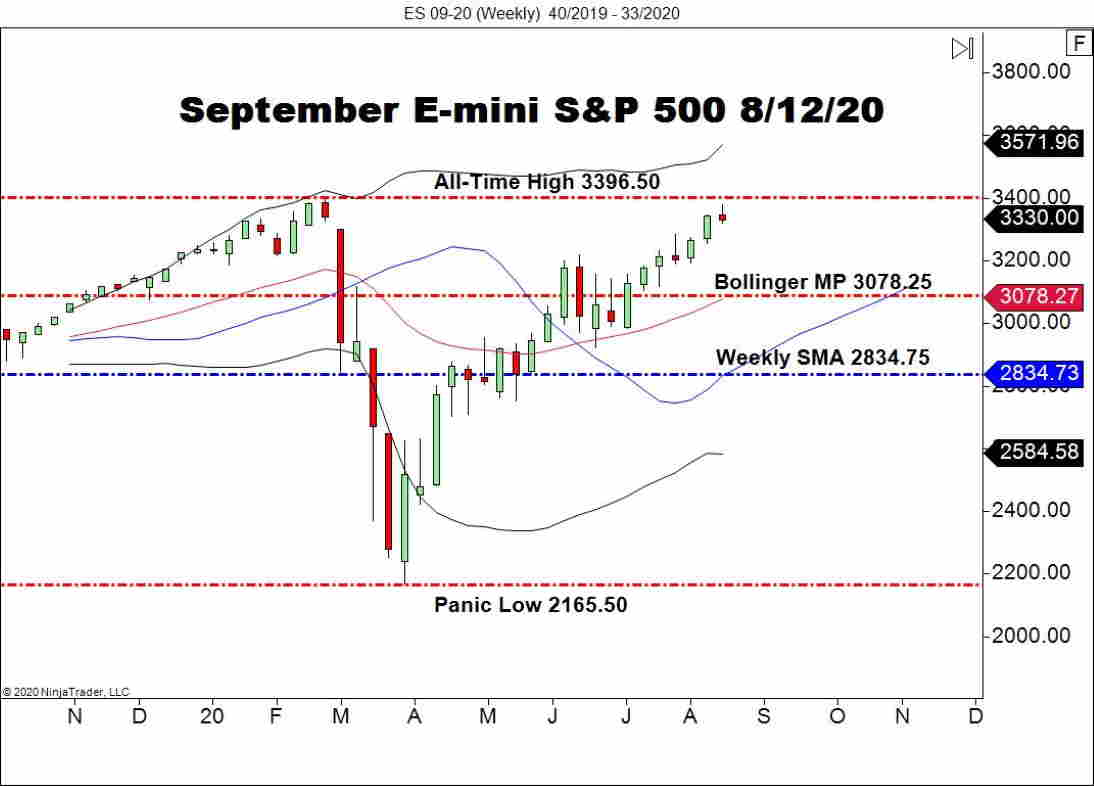 Overview: As we head toward mid-August trade, COVID-19 news is taking a backseat to inflationary pricing. This week has brought us exploding COVID-19 infection rates as well as a spike in inflation. Thus far, investors have chosen to get out in front of inflation instead of limiting exposure due to COVID-19. While a viable vaccine appears to be a ways off, it looks like the markets are already pricing an end to the pandemic's economic reach.