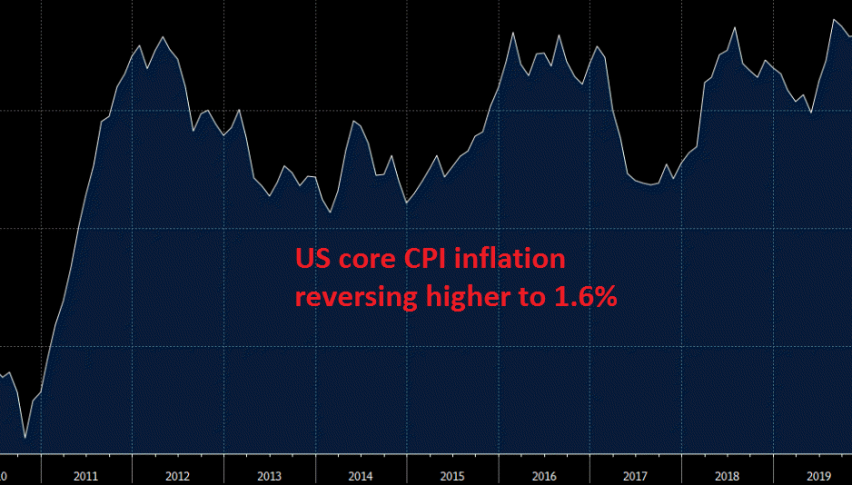 US Inflation Remained High Again in July
Inflation turned negative in the US during March, April and May, declining by 0.4%,0.8% and 0.1% respectively, as consumer demand declined during those months. But, in June we saw a reversal and a 0.6% bounce for headline CPI (consumer price index) and by 0.2% for the core CPI. Although, headline CPI was expected to cool off to 0.3% in June, while core CPI was expected to remain unchanged at 0.2%. But, they both came at 0.6%, which is a positive thing when the uncertainly remains high.
   US July 2020 CPI Inflation Report
July CPI +0.6% vs +0.3% expected
June was +0.6%
Core CPI, ex food and energy +0.6% vs +0.2% expected
CPI YoY +1.0% vs +0.7% expected
Core CPI YoY, ex food and energy +1.6% vs +1.1% expected
Treasury yields are at the highs of the day on this. US 5-year yields rose to 0.307% from 0.295%. The USD should have increased, but it declined after that report, with EUR/USD jumping 30 pips higher. Although, EUR/USD is slowly retreating lower now.