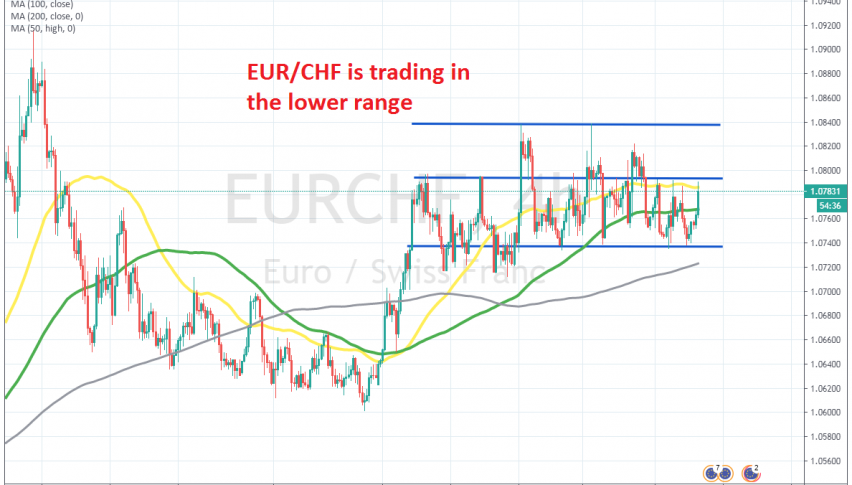 Selling EUR/CHF at the Top of the Range
EUR/CHF has been bearish for a few years, since it reversed down from 1.20, falling to 1.05 by May this year, as safe havens were attracting a lot of attention due to the coronavirus lock-downs. But, the situation improved and this pair bounced more than 4 cents higher.
The SNB (Swiss National Bank) intervened in the markets, while the Euro benefited from the European coronavirus recovery fund, worth EUR1.35 billion. But the climb ended above 1.09 and EUR/CHF retraced lower, falling to 1.06 in July.
The price climbed higher as the month of July progressed, but the climb stopped at 1.0840. Buyers tried that level twice, but failed and eventually gave up. This pair has formed a bottom at 1.0730s, while the top of the range comes below 1.08, despite the 2 tops at 1.0840. We decided to sell EUR/CHF at the top of the range, since the 50 SMA (yellow) is also providing resistance up there. Now we are waiting for the reversal lower to take place, since the 50 SMA is already rejecting the price.
Today the situation has reversed completely as Credit Suisse is showing difficulties, which has hurt risk sentiment
1 week ago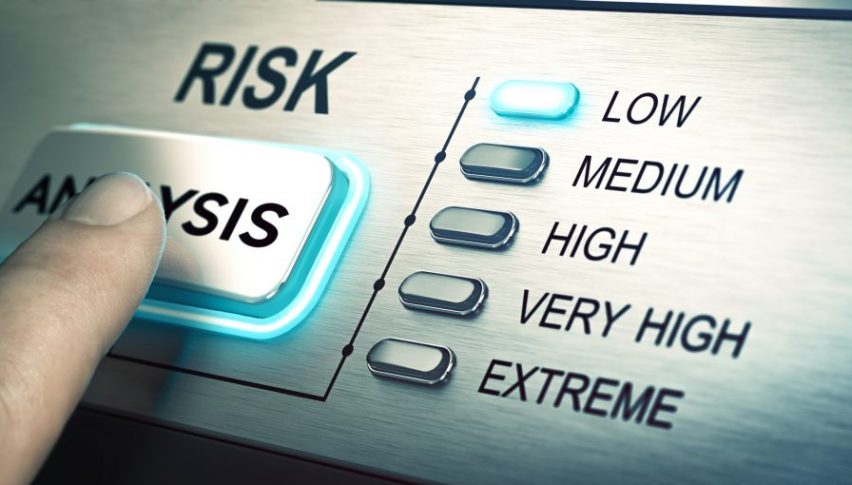 2 weeks ago